15 MacOS X Shortcut Keys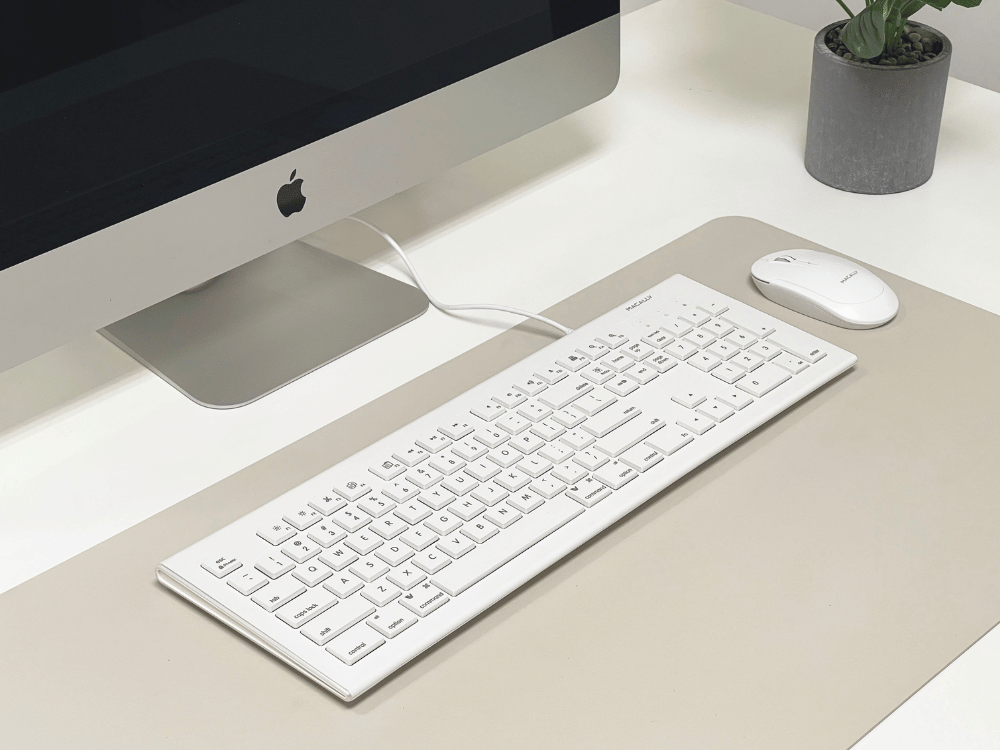 Easy Control of Mac Applications
15 MacOS X Shortcut Keys
Easy access to MacOS X functions
Boost productivity with shortcut keys
Quick control of frequently used applications
Low Profile Keys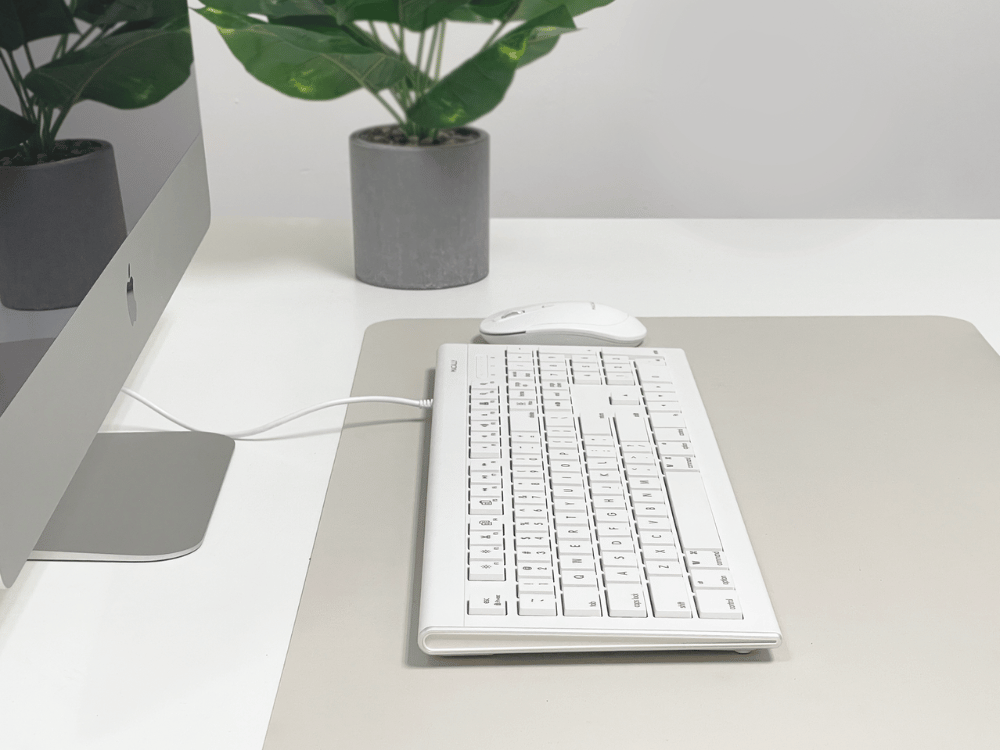 Designed for Enhanced Typing
Low Profile Keys
Smooth and responsive key action
Comfortable full-size key layout
LED indicators for caps lock, num lock, and power
Easy USB C Connection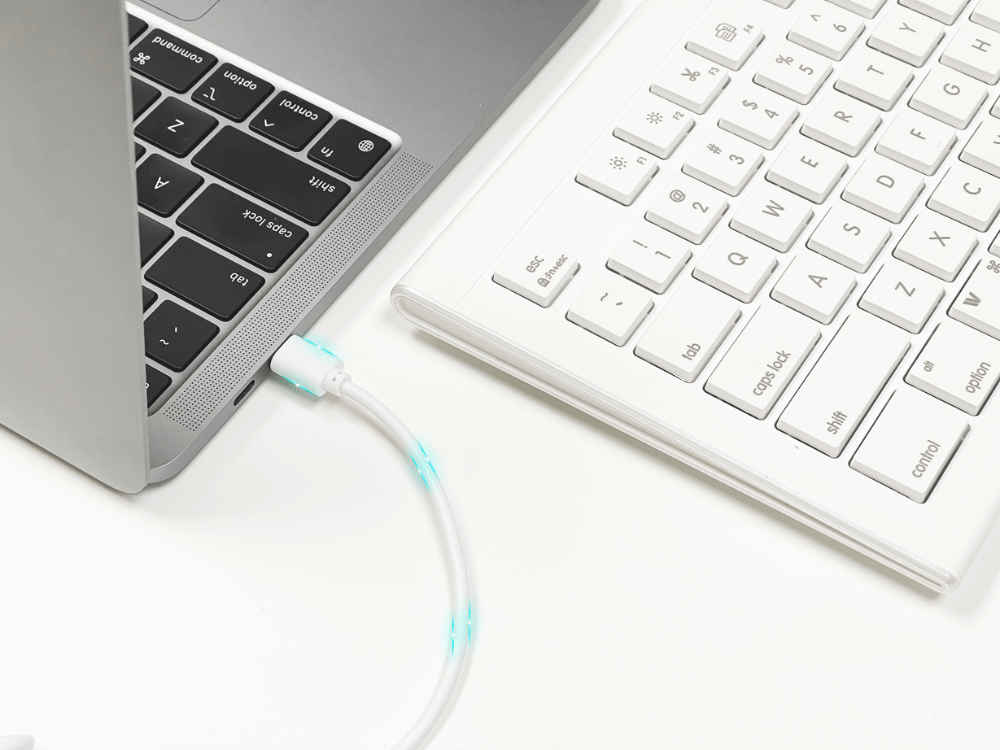 Simple plug-and-play setup
Easy USB C Connection
Simple plug-and-play setup
Compatible with Mac and Windows OS
Long 5ft USB cable for convenient connection
Dimension: 17.25 in x 1.00 in x 6.00 in (LxHxW)
Net Weight: 1.12 lbs
USB Cable Length: 5 ft (60 inches)
1 Year Manufacturers Warranty
104 key full-size USB keyboard
Features 15 convenient MacOS X shortcut keys for one-touch control of Mac application
Responsive keys designed to enhance your typing experience
LED indicators for caps locks, num lock and power
Plug and play connection via USB ‰with no drivers or software needed
Easily change the Function key settings without going into System Preferences, by pressing "Fn + ESC". Quickly go from performing special features shown in each key's icon to standard function keys (F1, F2, F3..)
Yes, this works with Mac OS X v10.3 to v10.10 and above and Any Macs or Windos OS with a USB-C port.
Most assuredly NOT normal. If you plug this excellent keyboard into a USB port (preferably a USB wall-wart type dongle) that an supply at least 150 mA @ 5 volts, it should charge the keyboard's battery. Resist the temptation to leave the keyboard connected to power permanently. Only when it needs charging is the correct procedure. Leaving the power supply connected and on all the time will result in shortened battery life.
There is no mention of the BT type in the System Report of my 2019 iMac, but this keyboard works perfectly with it, as do all my other keyboards (Apple, Macally, Logitech, and Das).