Comfortable Height & Angle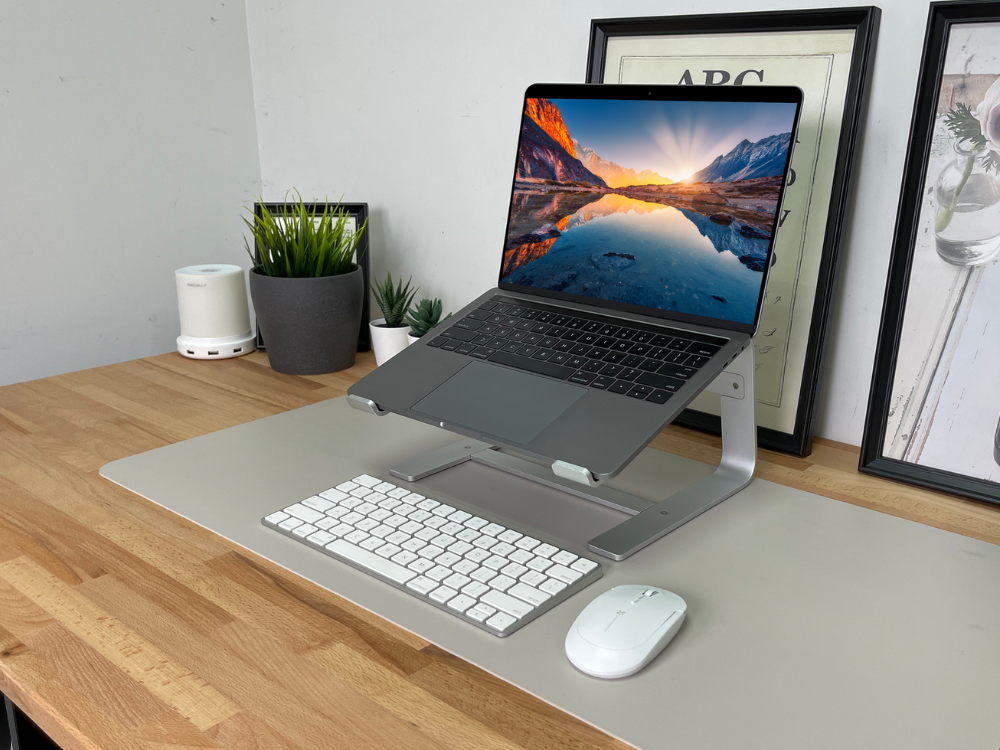 Prevent Neck and Shoulder Strain
Comfortable Height & Angle
Elevates laptops by 6 inches for improved posture
Tilted design with raised edges to secure laptop
Ideal for MacBooks and laptops 10"-17.3" wide
Effective Air Flow & Aluminum Frame
Keep Your Laptop Cool and Secure
Effective Air Flow & Aluminum Frame
Open design allows for natural air ventilation
Solid aluminum design with stabilizer for durability
Made for Apple MacBooks & common laptops
Organize Your Workspace Efficiently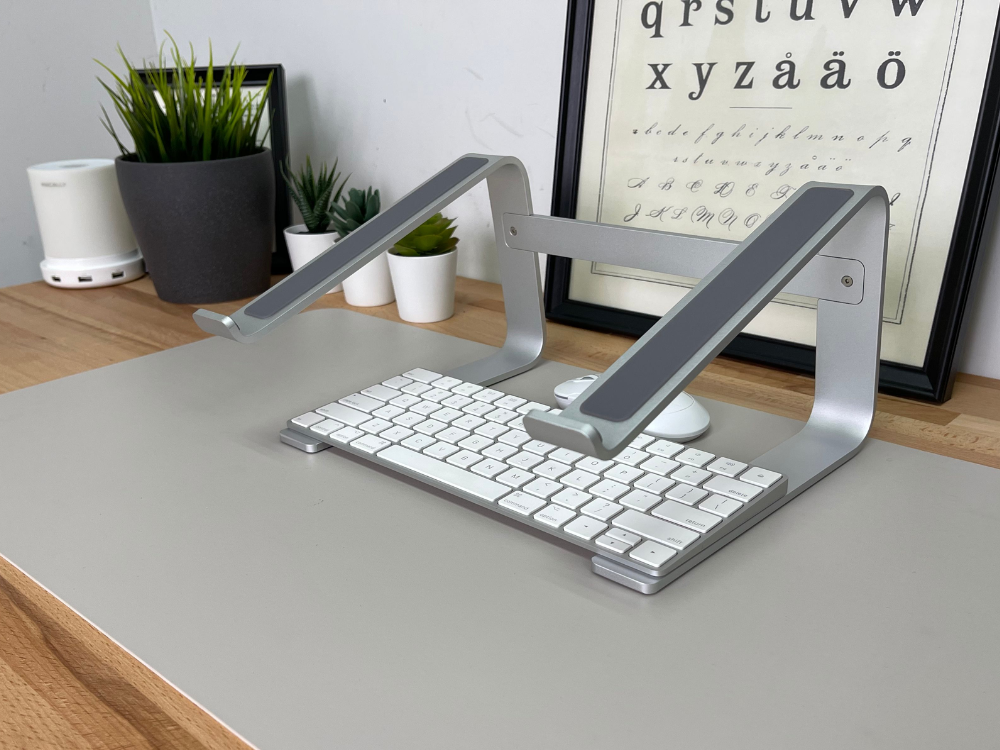 Stash Keyboard and Mouse When Not in Use
Organize Your Workspace Efficiently
Reclaim desk space by stashing a keyboard & mouse
Easier to maintain a clean & clutter-free workspace
Quick assembly (hardware & screwdriver included)
Dimensions:‎13.9 x 2.1 x 7.4
Weight: ‎1.62 lbs
Raises your laptop screen (by 6"/15 cm) to eye level for improved posture and ergonomics
Tilted design (±30º angle) with raised front edges and non-slip pad to keep your laptop in place
High quality and solid aluminum design with bridging structure for maximum stability
Keep your laptop cool with all around natural air flow
Stay organized by reclaiming valuable desktop space and stashing keyboard and mouse under the stand when not in use
Keep your desk clean by stashing your keyboard/mouse under the stand when not in use
Specially designed for Apple Macbook, Macbook Air and Macbook Pro
Also works with any laptop 10" and wider
Easy and quick assembly (with included screws and screwdriver)
Includes ASTAND, 4 screws, screwdriver and user guide
Yes, this works with Macbook, Macbook Air 11"/13", Macbook Pro 13"/15" with or without Touch Bar, and any other laptops up to 17".
The width is 11" from end to end.
It depends a bit on what you're used to, but it will still be comfortable to use. As long as your laptop keyboard has a place to rest your wrists while typing it should be fine (as the stand does raise the keyboard above what you may be used to.
It's good for Notebook's between 10" to 17.3"