Adjustable Base for Secure Fit
Fits Cars, Trucks, Boats, and More
Adjustable Base for Secure Fit
Turn knob to adjust base for a secure fit
Compatible with standard cup holders in various vehicles
Ideal for cars, trucks, boats, and more
Universal Phone Compatibility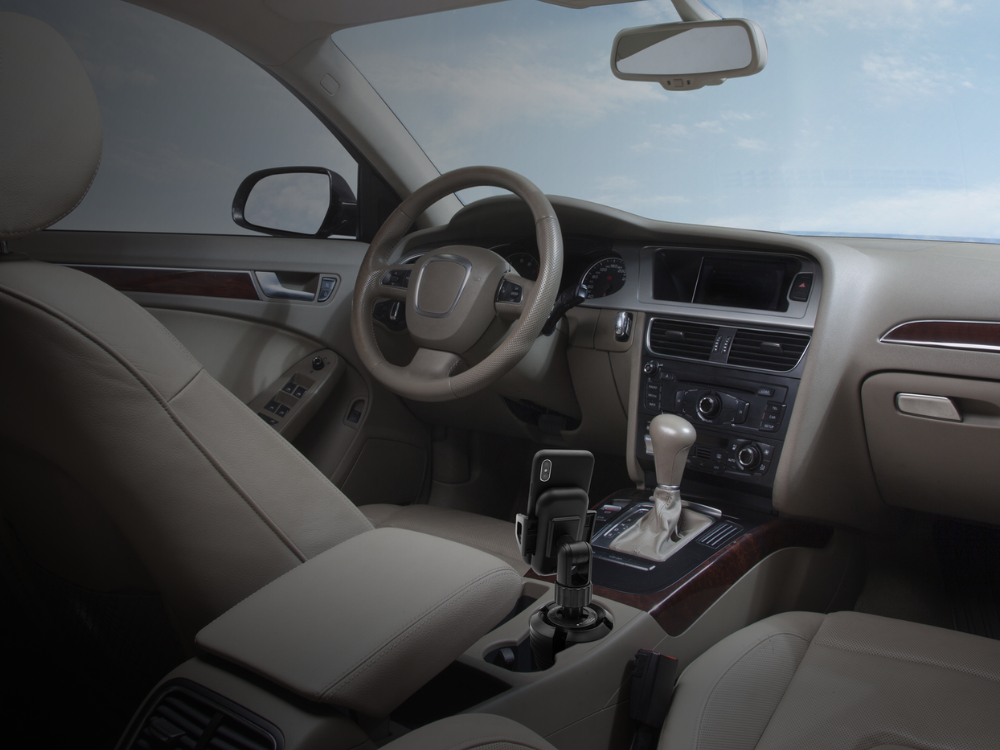 Fits iPhone, Samsung, LG, and More
Universal Phone Compatibility
Holds devices between 1.77" and 4.1"
Fits iPhone 14, 13, 12, Samsung Galaxy, LG etc.
Securely grips your phone for a safe hold
Tiltable Neck and 360° Rotation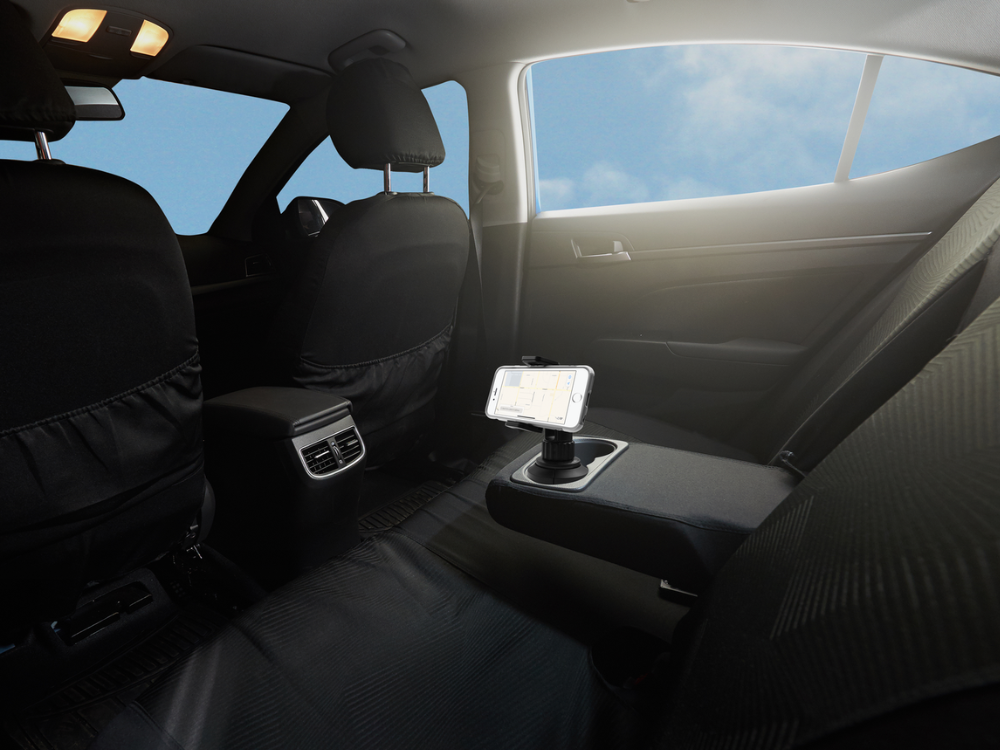 Safe and Convenient Viewing
Tiltable Neck and 360° Rotation
Adjustable tiltable neck for optimal angle
360° rotatable holder for a personalized view
Enjoy a safe and unobstructed view while driving
Adjustable grip fits iPhone, smartphone and any mobile device (with/without protective case) between 1.77 inches and 4.1 inches
Soft holder grip to protect your iPhone/smartphone from scratching
Arm grip release button
Tiltable neck and 360-degree rotatable holder for the best viewing angle
Expandable base from 3" to 4.1" which is a perfect fit in most car cup holders including large size ones
Dimensions: 5 x 5 x 4.7 inches
Yes, this works with phones with bulky cases and any Devices from 1.77 to 4 inches in width.
This is also compatible with cup holder ranges with Minimum base diameter 3" and Maximum base diameter 4.1"
Our warranty covers all parts for 1 year from the date of purchase.
Yes (if it's between to 4.1" it will fit)
It simply turns with a clicking mechanism to hold it at the angle you need.
No, Since The 12" Has A Width Of 8.4" It Will Not Fit.
-Minimum Width: 3.5"
-Maximum Width: 7"