Easily Fits Various Cup Holders
Secure Mounting in Cars, SUVs, Trucks, Boats, and More
Easily Fits Various Cup Holders
Fits cup holders between 2.5"-4"
Stays put in most vehicles
Use in other settings, including sofas & massage chairs
Tilt-able Neck & 360° View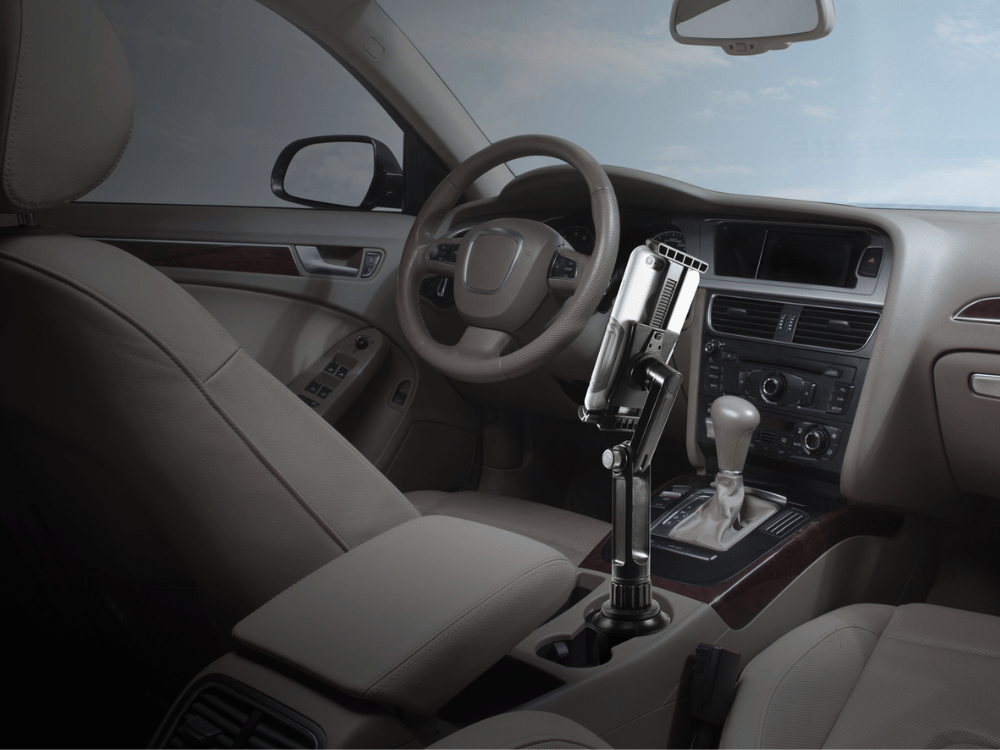 Customize Your Viewing Experience
Tilt-able Neck & 360° View
Set your device to any angle
Easily accessible and in perfect view
Enhance comfort and convenience during drives
Holds Devices 3.5"-8" Wide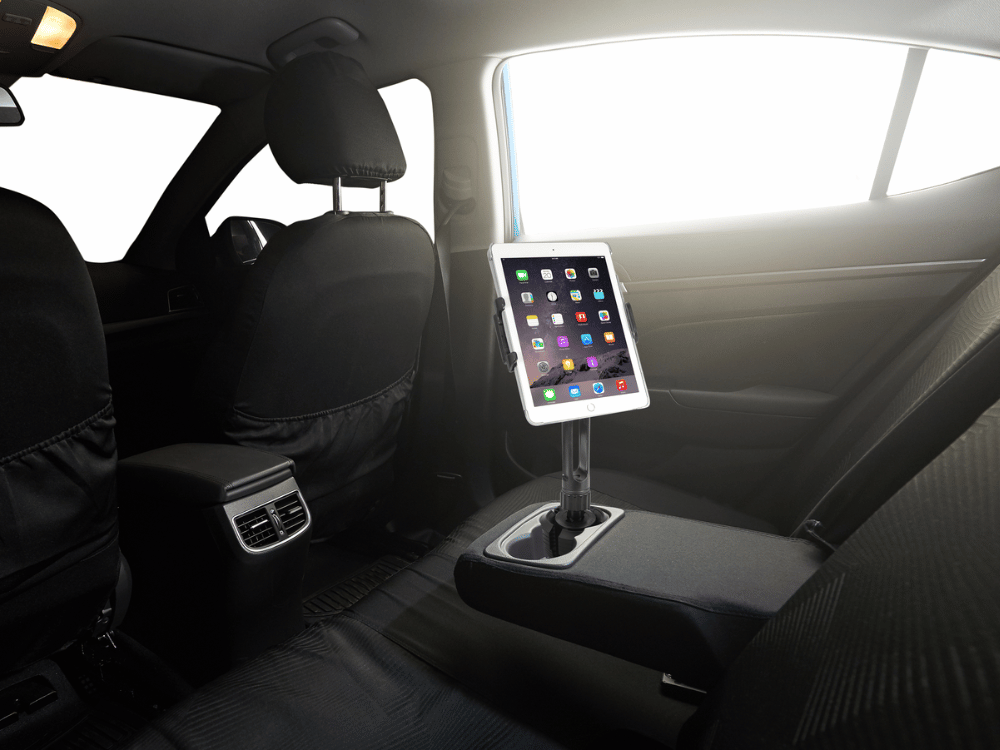 Perfect For Tablets, Smartphones, & GPS Units
Holds Devices 3.5"-8" Wide
Wide compatibility for various devices
Versatile mounting solution
Convenient for all passengers and different devices
Adjustable base for a perfect fit in most car's cup holder
7 to 11" extendable neck holder and swivel holder to suit your desired viewing angle
3 selectable holder positions to fit your iPhone, tablet and most mobile devices perfectly
Swivel holder to view your tablet vertically or horizontally
Soft holder grips and soft anti scratch padding that will not scratch your device
Dimensions: 10 x 5 x 4.7 inches
Yes, this works with devices from 3.5 to 7 inches in width and bulky cases,
This is compatible with Cup Holder Ranges with Minimum base diameter: 2.5" and Maximum base diameter: 4".

Compatible with iPads/tablets and any other mobile devices up to 8 inches wide including: iPad 1, 2, 3, 4iPad mini 1, 2, 3, 4iPad Air 1, 2iPad Pro 9.7, 5th Gen, 6th GeniPad Pro 10.5iPad Pro 11
Our Warranty Covers All Parts For 1 Year From The Date Of Purchase.
Yes, as long as it's between 3.5 and 7" wide.
It simply turns with a clicking mechanism to hold it at the angle you need.
No, since the 12" has a width of 8.4" it will not fit.
-Minimum width: 3.5"
-Maximum width: 7"