The Ultimate Space-Saving Design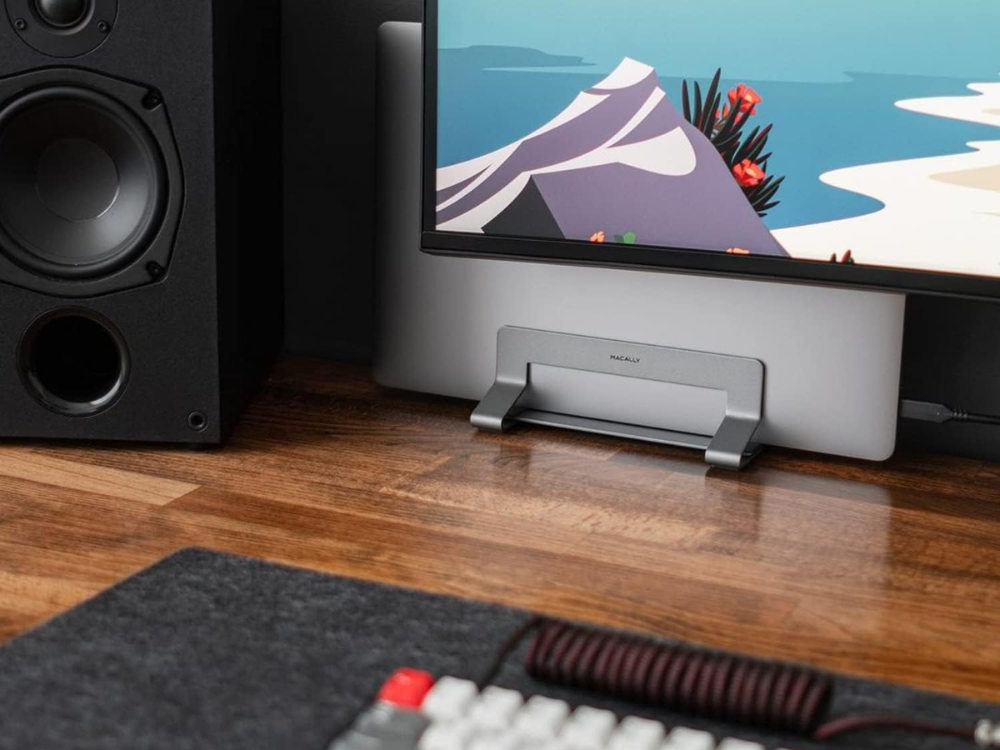 Maximize Desk Space with The Vertical Stand
The Ultimate Space-Saving Design
Vertical design to save valuable desk space
Compatibility: MacBooks and laptops 0.63"-1.19" thick
Access all ports while laptop is in stand
Protects Laptop with Smooth Padding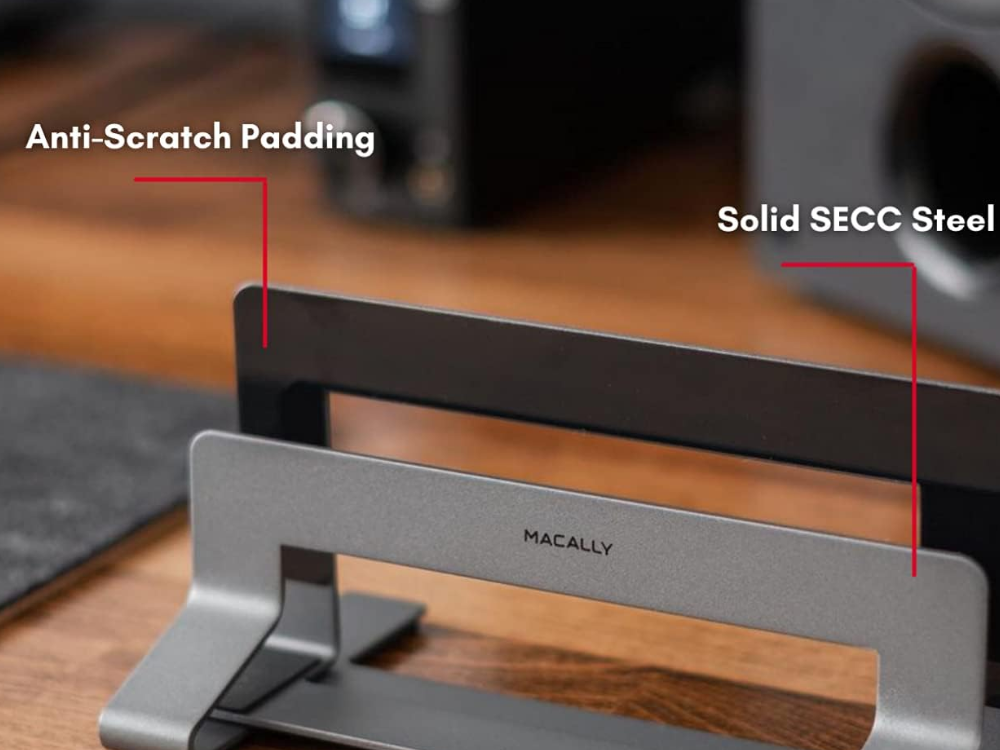 Sturdy Construction and Protection
Protects Laptop with Smooth Padding
Solid SECC steel construction with wide non-slip base
Soft padded interior lining protects laptop from scratches
Easily adjustable with included screwdriver for a perfect fit
Open Design for Natural Air Flow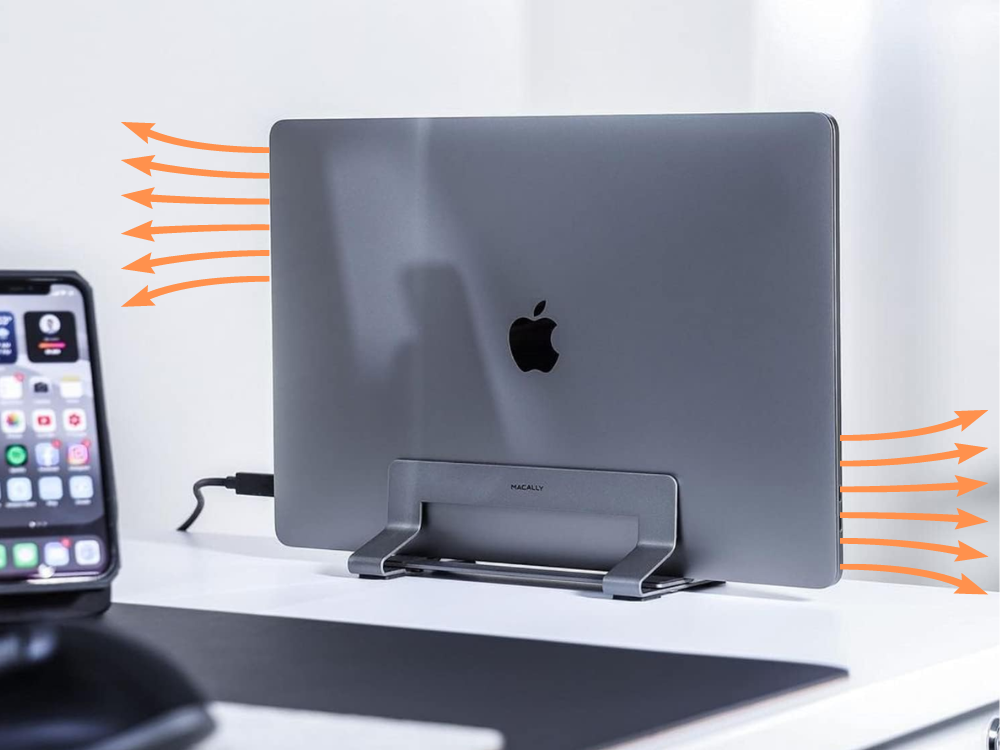 Keep Your Laptop Cool and Efficient
Open Design for Natural Air Flow
Open design allows for all-around natural air flow
Stops overheating & maintains optimal performance
Aluminum color to complement New Gen MacBook
Material: SECC Steel
Color: Aluminum
Dimensions: 3.5 (H) x 7.08 (W) x 3.93 (D) inches
Weight: .85lbs / 386 g
Package Contents: VCSTANDA, screw driver and user guide
Yes, this works with Apple Macbook, Macbook Air, Macbook Pro and any laptop with a thickness between .63" and 1.19" (1.6 cm to 3 cm)
Yes that is the case, there is an adhesive-transparent protective film. However, it is not recommended.
As long as the thickness is between .63 - 1.19 inches it will fit.
It depends a bit on what you're used to, but it will still be comfortable to use. As long as your laptop keyboard has a place to rest your wrists while typing it should be fine (as the stand does raise the keyboard above what you may be used to.
No see specs for max thickness.