Multi-Device Bluetooth Connection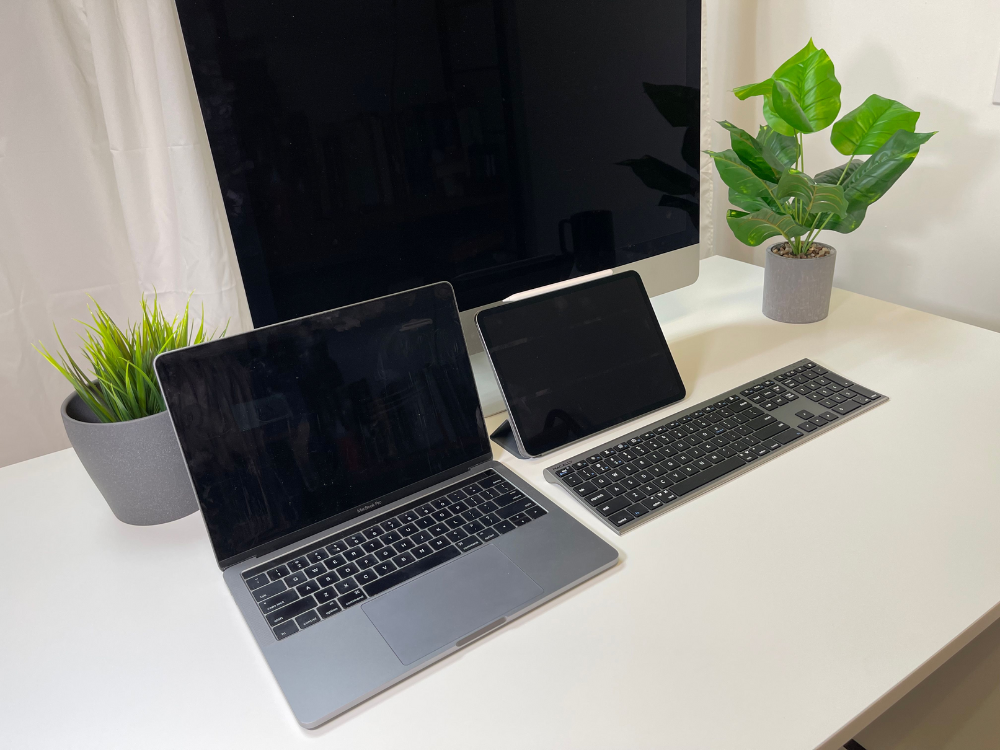 Multi-Device Bluetooth Connection
Keyboard Can Pair Up To 3 Devices
Perfect For Macs, iPads, iPhones, TVs etc.
Easy Device Switching Shortcuts
Comfortable Scissor Switches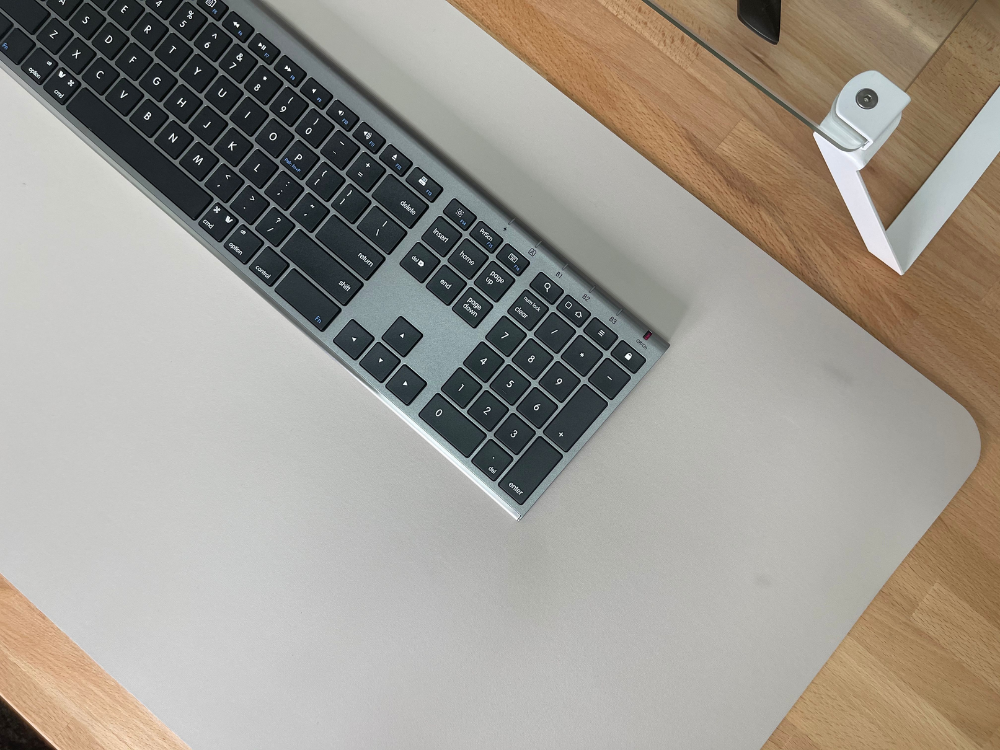 Quiet, Refined, and Satisfying
Comfortable Scissor Switches
20 MacOSX Shortcuts
Quiet Typing Switches
Precise Keystrokes
Rechargeable Keyboard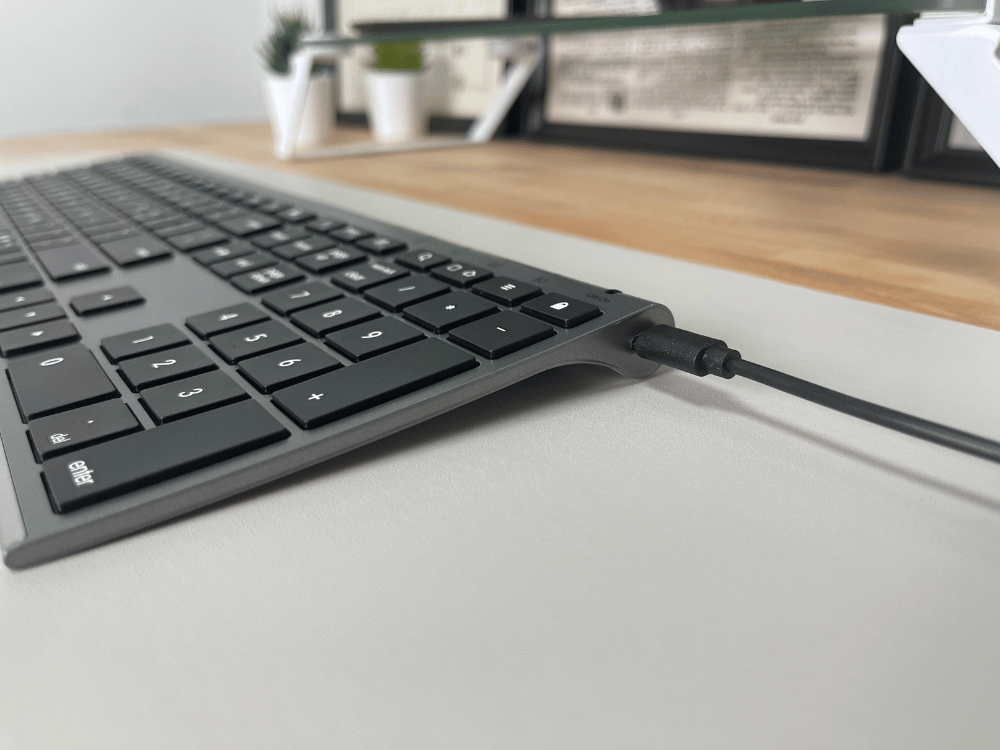 Rechargeable Keyboard
Lasts 3 Months Per Charge
Fully Charged In 1 Hour
On/Off Switch Save Battery Life
Dimensions: 6.5" x 0.8" x 17.1"
Weight: 1.35lbs
Bluetooth
Built-in Lithium Polymer (Rechargeable)
Yes. This work with Mac/PC/iOS/Android Or Any Bluetooth Device.
To pair, please press and hold the Fn key, and while holding it press the Number 1,2, or 3 key on the number row and let go. Then press and hold Fn then while holding Fn press the "P" key and let go.
All you need to do is press and hold Fn and press the numbers 1,2, or 3 on the number row, and let go of both.
If the LED light is flashing rapidly it means that the ACEBTKEYSG is looking for a device to pair. If the LED light flashes slowly, it means it is trying to find the device that is already paired with.
The battery is built-in and it is rechargeable. You can either charge it using a cellphone wall adapter or on your Apple computer. Micro USB to a USB-A cable included.