Adjustable DPI
Adjustable DPI
800/1200/1600 DPI switch
Silent soft-click buttons
Comfortable scrolling
Ambidextrous Design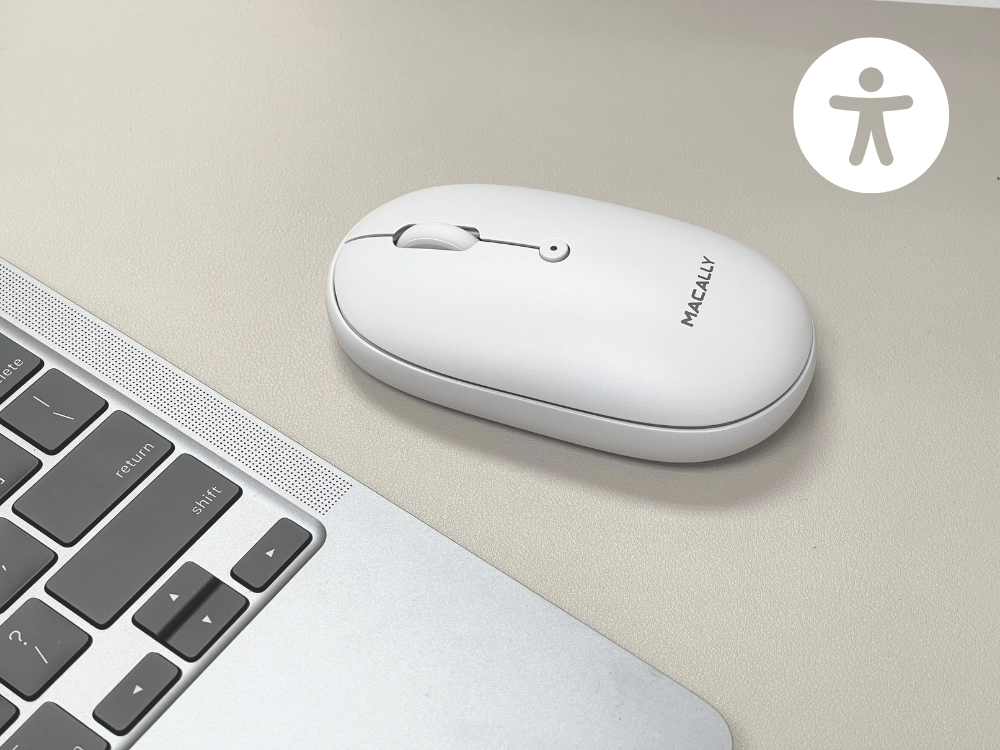 Ambidextrous Design
Fits left & right-handed
Slim matte finish
Boosts productivity
300mAh Built-In Battery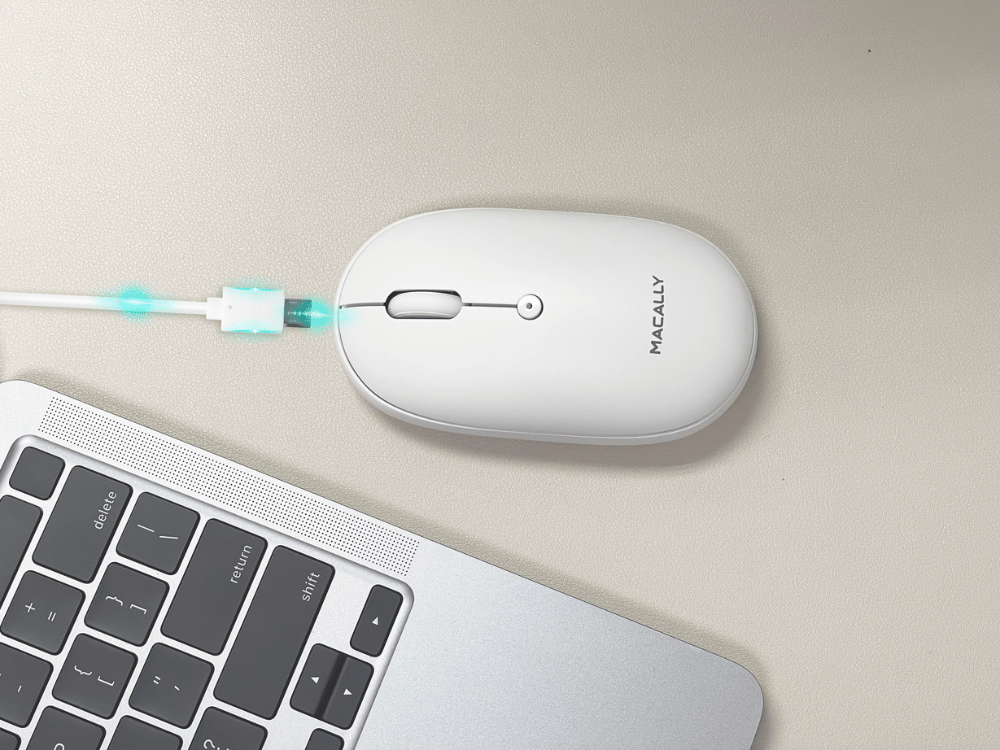 300mAh Built-In Battery
Lasts up to 2-3 months
On/Off switch saves energy
Eco-friendly choice
Dimensions: 1.20 x 6.50 x 2.5 inches
Weight: 0.29 lbs
Interface: USB-A
Cable Length: 5ft
Sensor resolution: 1200
Yes, this works with Mac, Apple, & MacOS, iOS devices, Bluetooth Enabled Device, Connect Windows PC (WINDOWS 7/8/10/11) and Android etc.
Macally bluetooth mouse is supplied with a charging cable by the manufacturer, which can be plugged into usb 2.0 (Type A) 5V power output for charging the mouse.
Yes, the scroll wheel does function as a middle button. However, there is no quiet membrane under the scroll wheel.
Yes, any windows bluetooth device.
No, it doesn't. It's very smooth and responsive.
It doesn't take much force to click the mouse. I'd say it's a very light touch.