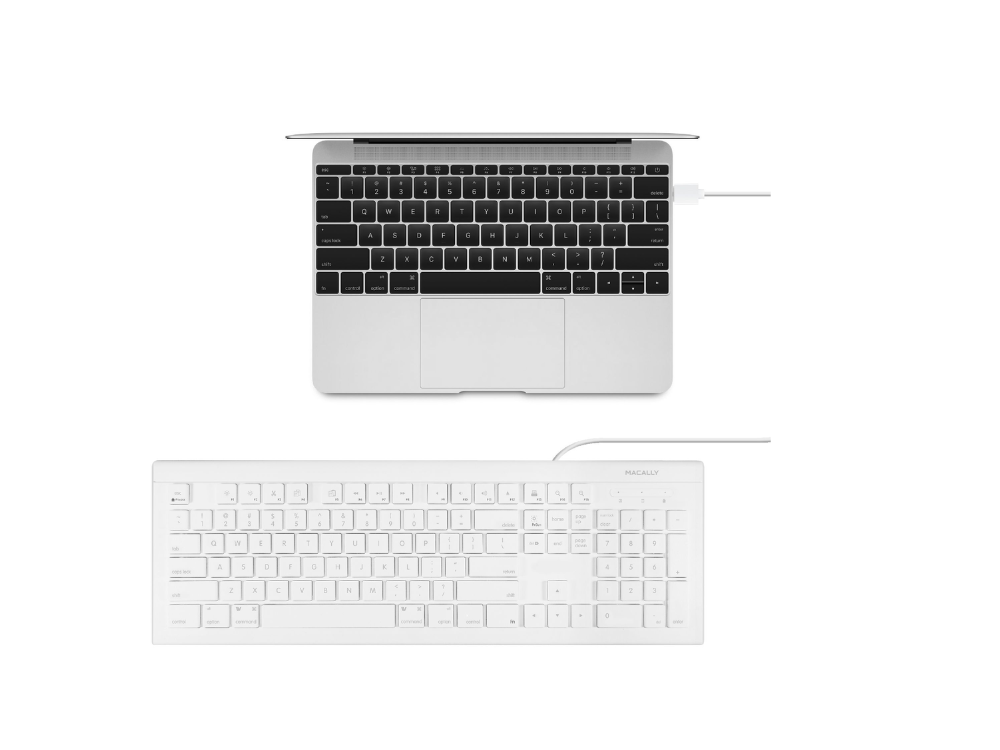 All About The Essentials
The MKEYE keeps it simple. No unnecessary features or complicated setups. Just plug it in to begin typing.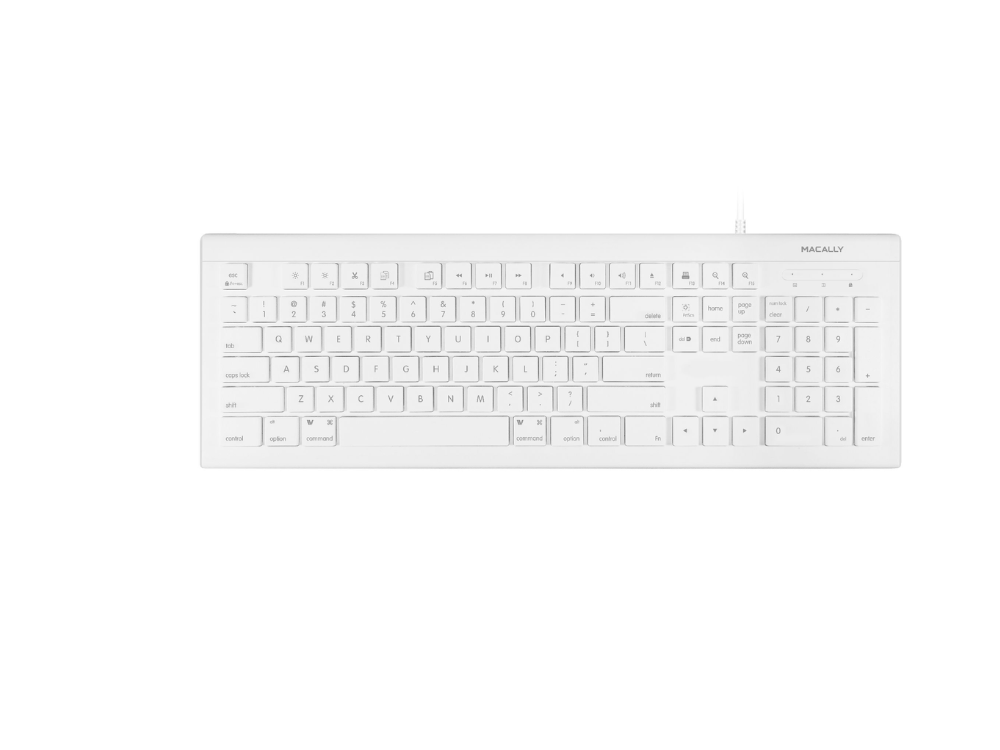 Versatile Typing Experience
Built for Mac but works with PC. With 104 keys, enjoy 15 Apple specific shortcut keys, or multimedia keys for PC.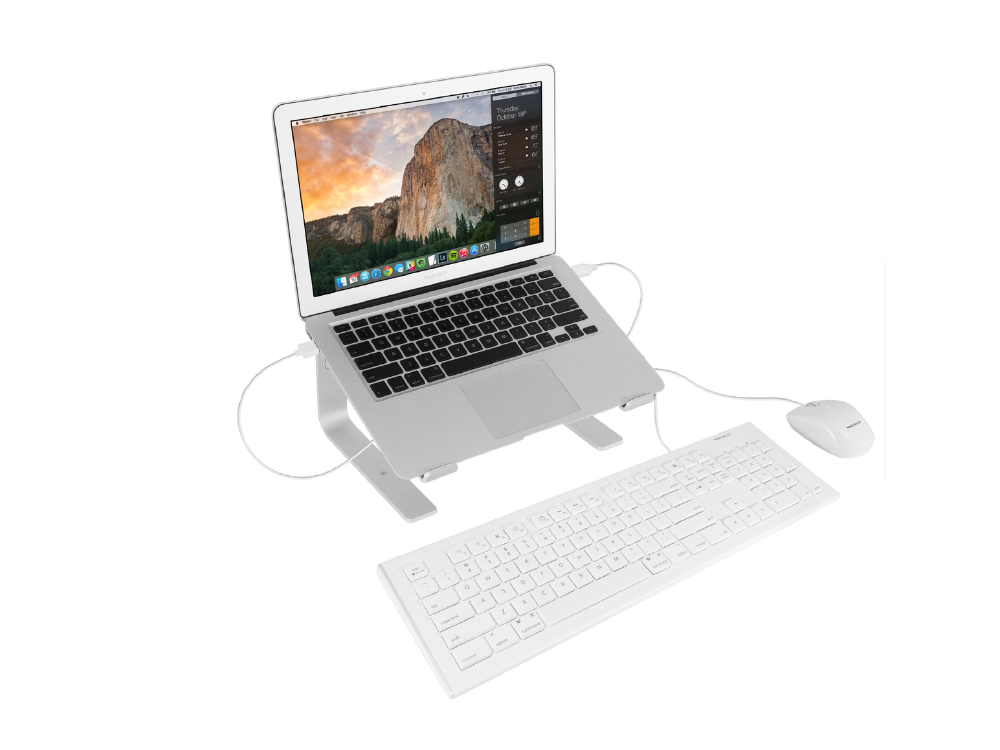 Easy Wired Connection
A 5ft long USB-A cable allows you to comfortably place the MKEYE virtually anywhere on your desk or near your computer.
Frequently Asked Questions
SYSTEM REQUIREMENT

• Chrome OS
• Windows 7/8/10 and above
SPECS

• Dimensions: 17.25 in x 1.00 in x 6.00 in
• Weight: 1.40 lbs
• 5ft wired USB-A cable
• LED indicators for Num Lock, Caps
• 15 Shortcut Keys
• Quiet keyswitches
• Ajustable kickstand
FREQUENTLY ASKED QUESTIONS

How long is the cord?
5ft long.

How light-touch/low-profile are the keys? easier to press than apple magic keyboard? i like low/quick action.
The keys have a comfortable low profile and easy to press. Not to mention a fraction of the price.

Does this have a port for a mouse?
No, the port for the mouse should be on a separate usb on your computer