Full-Size Tactile Switches
Full-Size Tactile Switches
Smooth Typing Brown Switches
Full-Size Keyboard Layout
Ergo Tilt Reduces Strain
CustomLED Backlight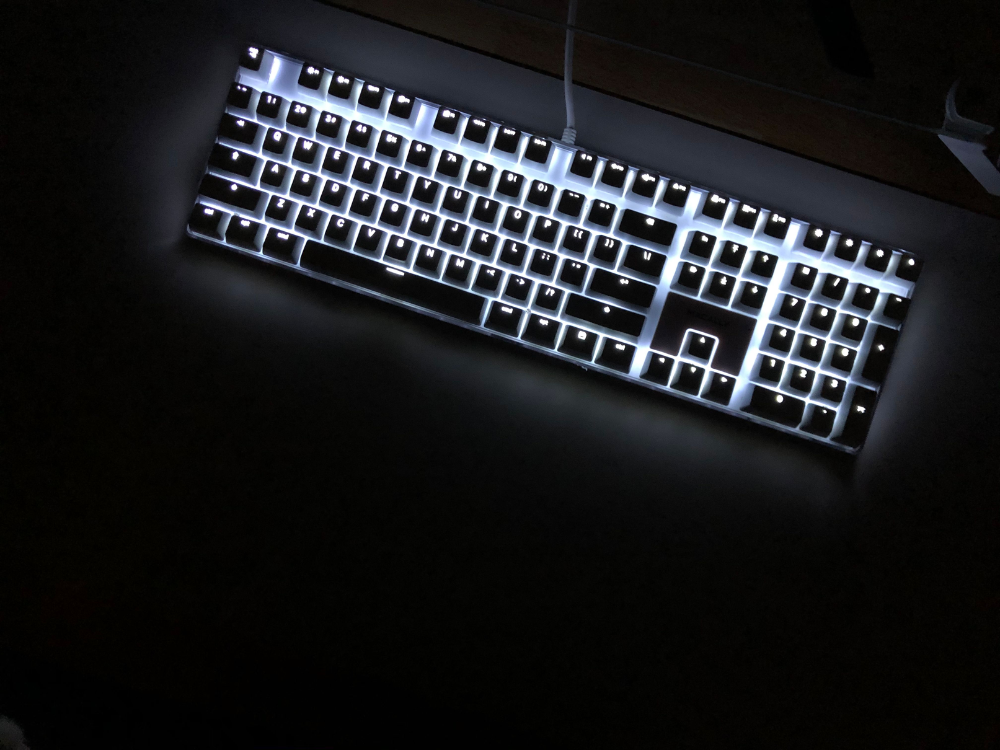 CustomLED Backlight
4 Brightness Levels
On/Off Switch Option
Adapts to Your Environment
Mac Shortcuts & Compatibility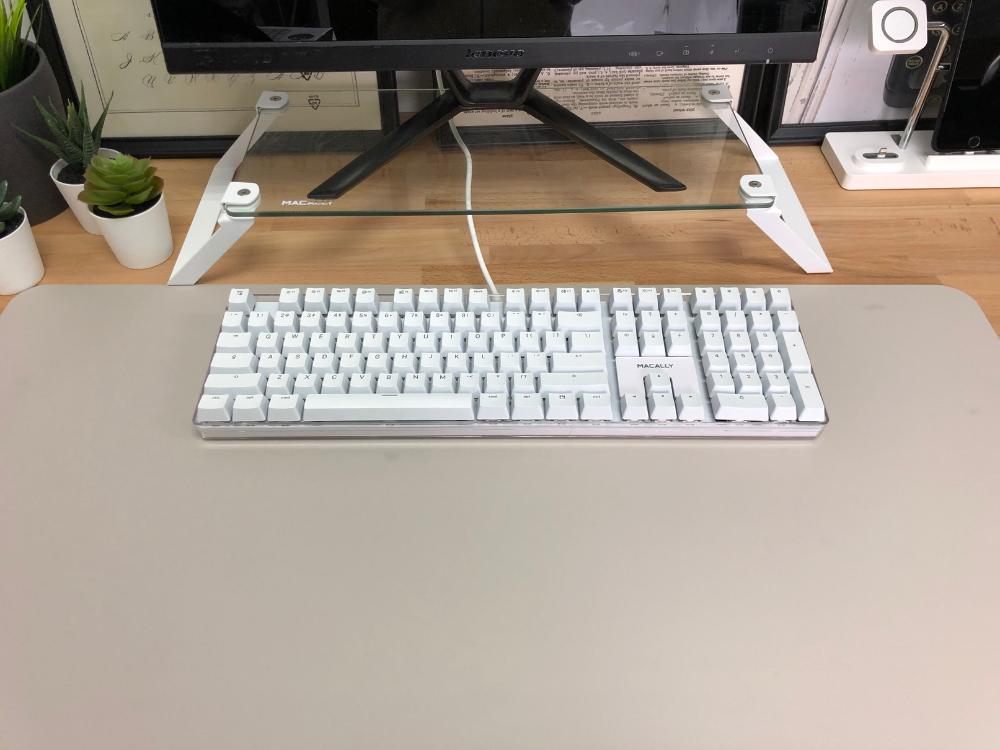 Mac Shortcuts & Compatibility
16 Mac Specific Shortcuts
Seamless Mac Integration
Plug & Play, No Software
Dimensions:
1.73 (H) x 17.17 (W) x 4.95 (D) inches
Weight: 2.89 lbs
Cable length: 64 inch USB-A
Adjustable/Programmable White Backlighting
LED Indicators
Brown Mechanical Switches
Yes, these work with MacOS, Windows.
Plug and Play: Simply plug the USB-A wired cable into your mac, pc, or chrome and begin typing instantly.
Yes. It's very comfortable and doesn't really require any effort.
Yes! All the startup keystrokes I tested appeared to work, including Parameter RAM reset, Firewire target mode, startup drive select, single user mode, recovery mode
The switches are not HOT SWAPABLE - you'd have to do a load of soldering for each switch to replace them.