4 DPI Levels to Choose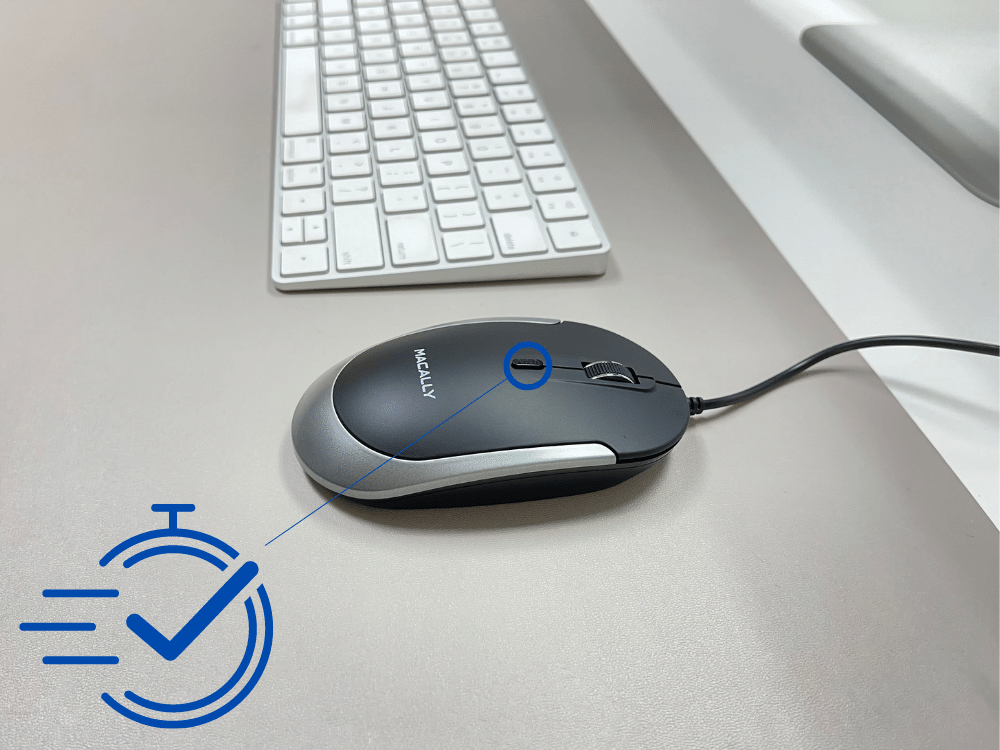 Tailor Tracking Precision
4 DPI Levels to Choose
800/1200/1600/2400 DPI
Switch button control
Greater accuracy
Soft-Click & Scroll Wheel
Soft-Click & Scroll Wheel
Silent button clicks
Smooth scrolling
Dual-function scroll wheel
Ambidextrous Design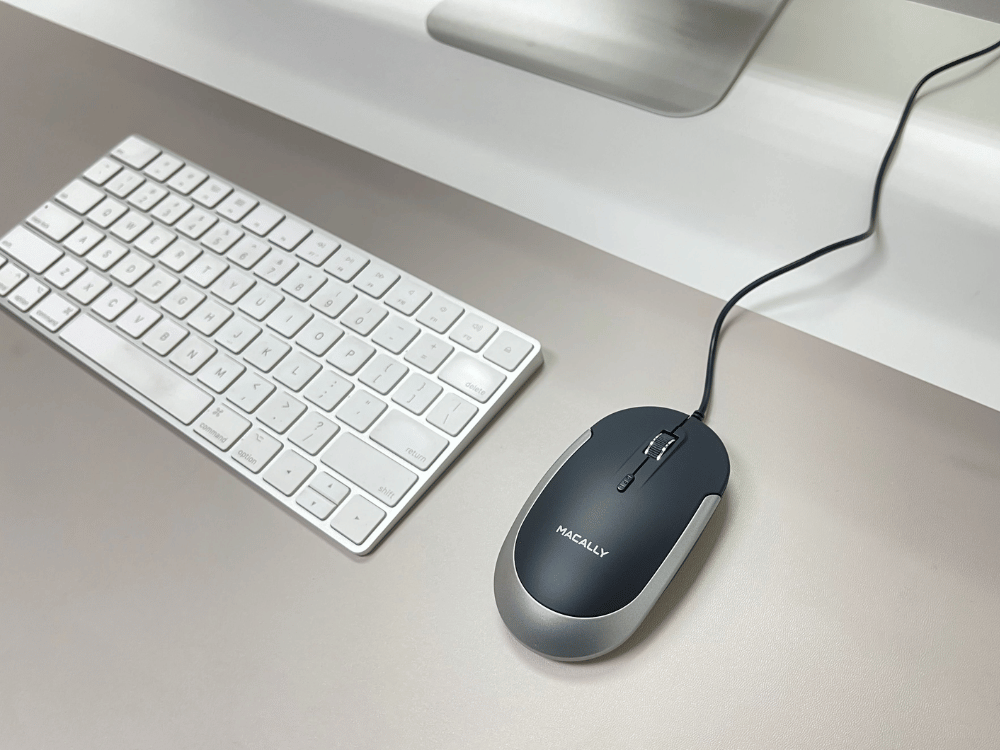 Ambidextrous Design
Left & right-handed users
Slim, stylish design
5ft USB cable included
 Dimensions: 1.02 (H) x 2.36 (W) x 4.21 (D) Inches
Weight: 0.11 lbs
Interface: USB-A
Cable Length: 5ft
Sensor resolution: 800/1200/1600
Yes, this works with Mac, Apple, & MacOS devices; Connect Windows PC (WINDOWS 7/8/10/11); USB-A.
Yes, the scroll wheel does function as a middle button. However, there is no quiet membrane under the scroll wheel.
Yes, any windows bluetooth device.
No, it doesn't. It's very smooth and responsive.

It doesn't take much force to click the mouse. I'd say it's a very light touch.