Sync 3 Mac & iOS Devices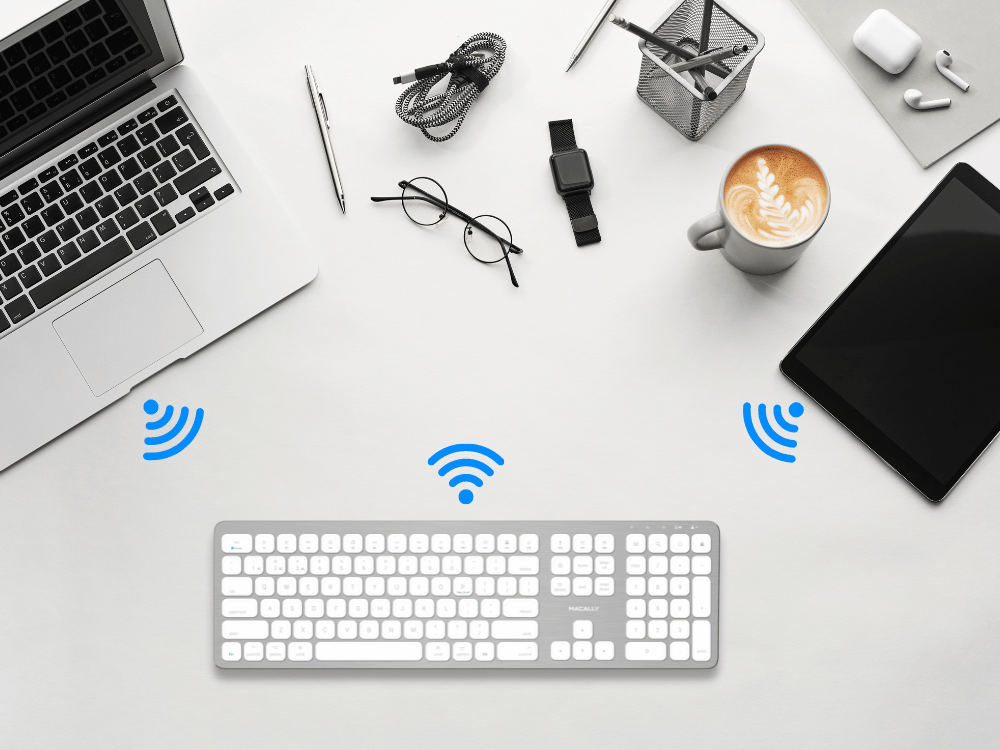 Sync 3 Mac & iOS Devices
One-touch quick switch
LED indicators
Ideal for Mac/iPhone/iPad
Concave Keycaps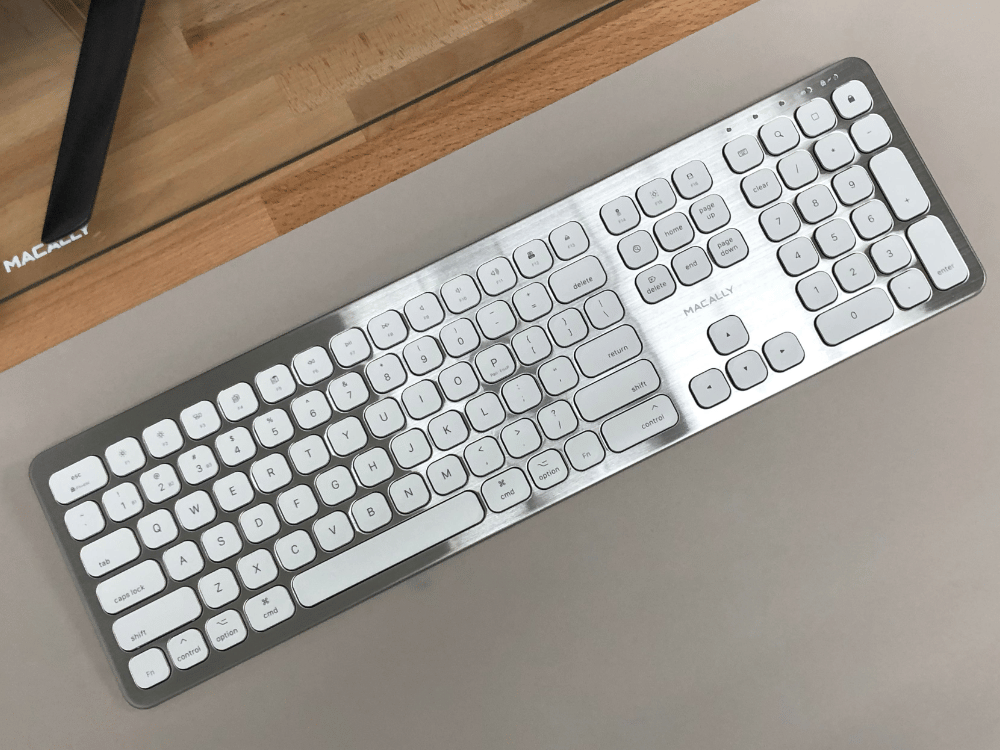 Sleek & Comfortable Design Comfort
Concave Keycaps
Sensitive & responsive
Comfortable typing
Stainless steel finish
No Batteries Needed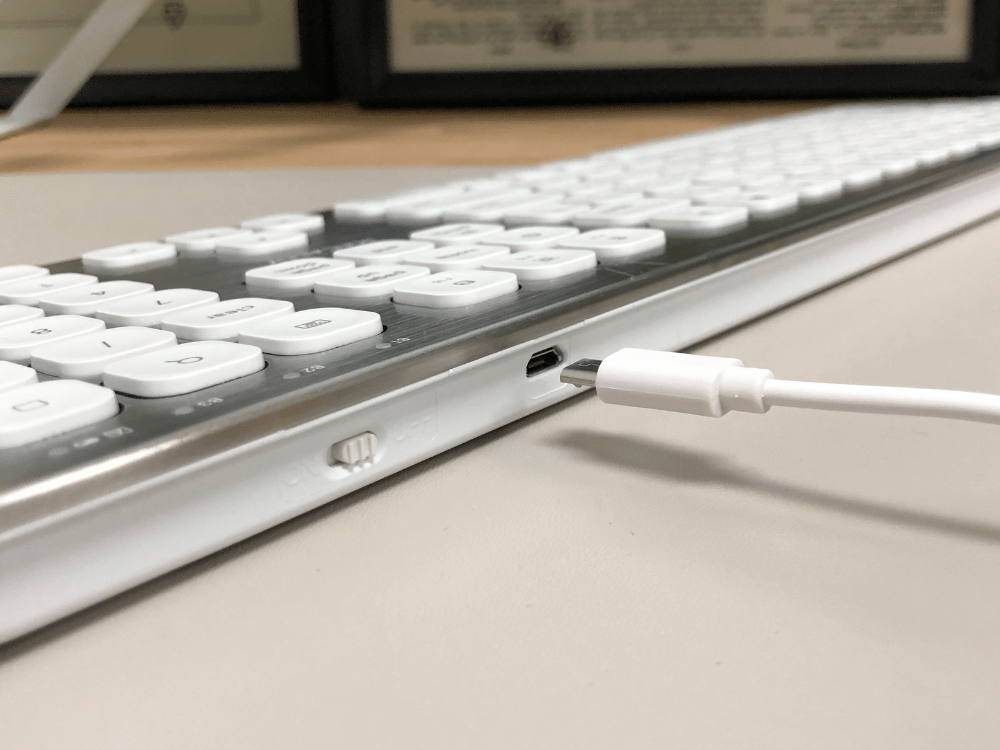 No Batteries Needed
Built-in 650mAh battery
Up to 2 months usage
On/Off switch to save power
Dimensions: 17.63 x 6.34 x 1.14 inches
Connectivity: Connect via Bluetooth
Multi-Sync: Pair and Switch Between 3 Devices
Battery: Rechargeable 650mAh
110-Key Layout (Mac Specific)
Quiet Scissor Switch Keys
21 Apple Shortcut Keys
LED Indicators (BT 1, BT 2, BT 3, Battery, Caps Lock)
Integrated Kickstand for 10° Slope
Silver Aluminum
Yes, this works with any Mac computer with a Bluetooth host, Mac OS X v10.6 and above, iPhone, iPad/Pro and iPad mini, iOS 5.0 and above.
To pair, please press and hold the Fn key, and while holding it press the Number 1,2, or 3 key on the number row and let go. Then press and hold Fn then while holding Fn press the "P" key and let go.
All you need to do is press and hold Fn and press the numbers 1,2, or 3 on the number row, and let go of both.
If the LED light is flashing rapidly it means that the BTWKEYMB is looking for a device to pair. If the LED light flashes slowly, it means it is trying to find the device that is already paired with.
The battery is built-in and it is rechargeable. You can either charge it using a cellphone wall adapter or on your Apple computer. Micro USB to a USB-A cable included.
Look at the BTWKEYMB. On the top right there should be a lock symbol with an FN in the lock. See if there is a Blue LED light on the panel which is on the top right. If there is a Blue LED light on, then press and hold Fn and press ESC to shut off the Fn lock.
Go to System Preferences, then click on accessibilities. After that scroll to pointer controls and disable enable mouse keys.