Free Shipping Over $75

Hassle Free Returns

24 Months Warranty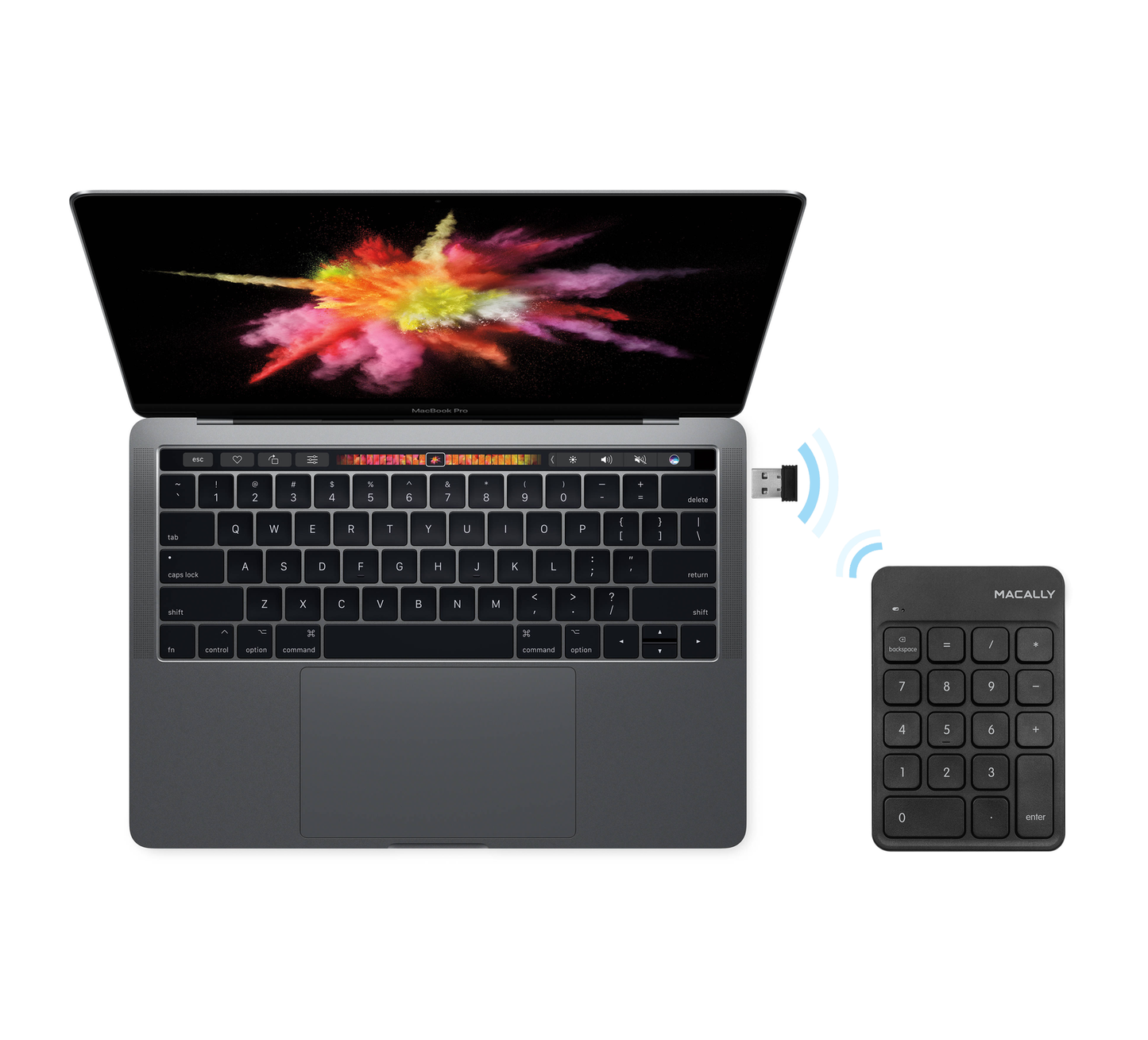 PLUG & PLAY
Simply plug the dongle into a USB port and start crunching numbers right away. No drivers required! The 2.4Ghz 10 digit keypad is the perfect gift for bookkeepers working on Excel, teachers entering grades, office workers for data entry, etc.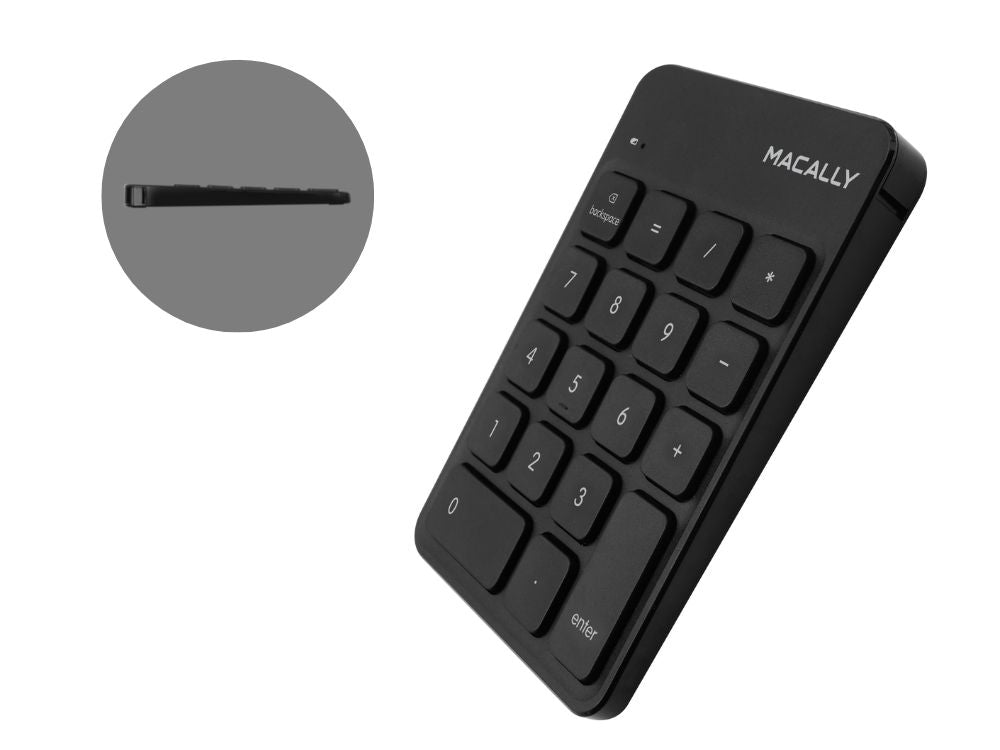 COMFORTABLE AND ERGONOMIC DESIGN
With 18 full-size quiet keys, the numerical keypad is easy and comfortable to use. Also, the tilted slope helps prevent wrist strain.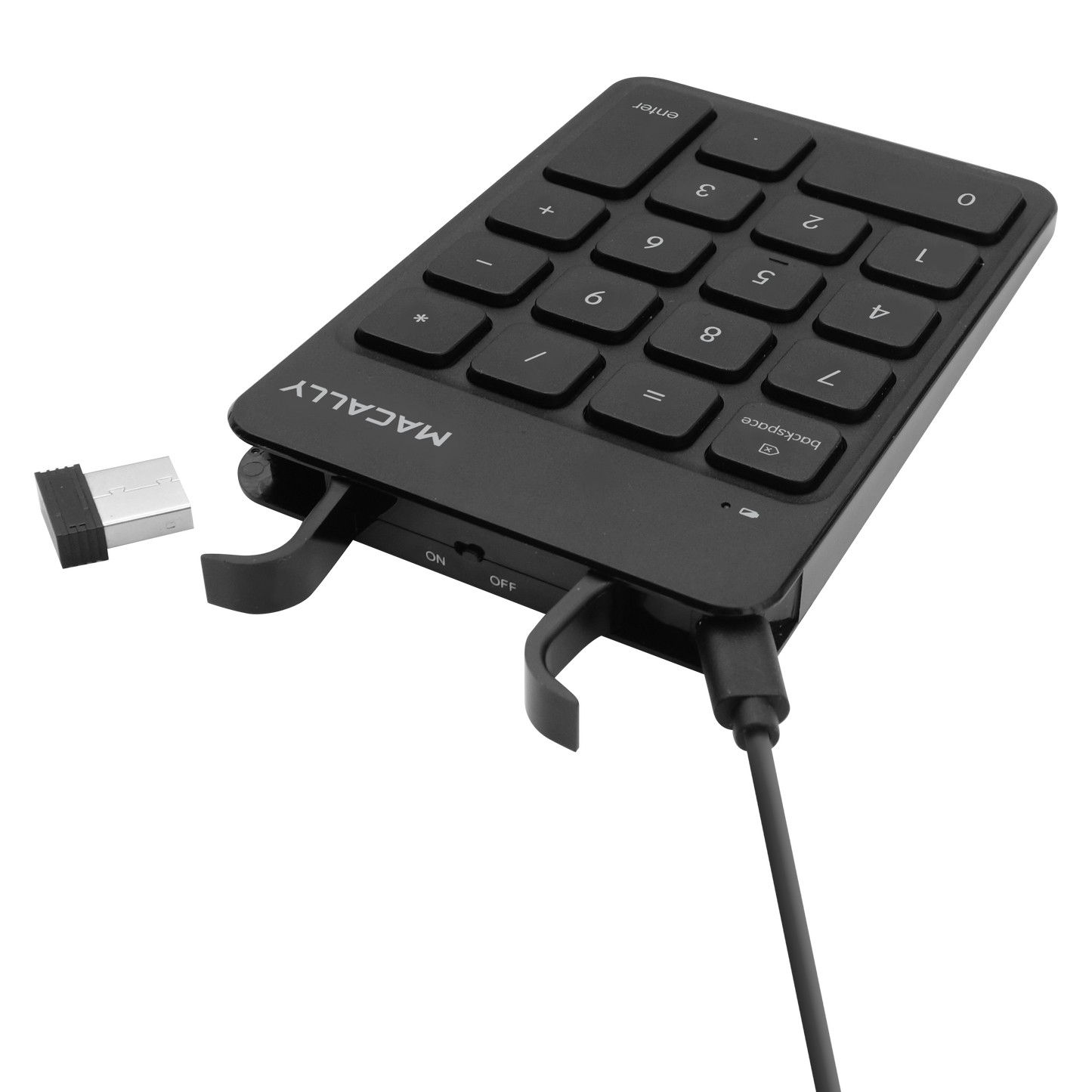 RECHARGEABLE LONG LASTING SMART BATTERY DESIGN
This wireless Macally number pad features an automatic sleep function feature alongside an ON/OFF switch.
Frequently Asked Questions
SYSTEM REQUIREMENT

USB ports (2.0 & 3.0); Mac OS X v10.6 or later; Windows 7/8/10(For example, computers such as Dell, HP, Macbook air, pro, Mac, Lenovo, Toshiba, Acer, Asus, compaq etc.)
SPECS

- Dimensions: 6.81 x 5.51 x 1.26 inches
- Weight: 5 ounces
- USB Dongle: 2.4Ghz RF
FREQUENTLY ASKED QUESTIONS

I lost the usb cord, how can i get one?
It is a standard micro USB. If you don't have one, feel free to contact us.


Is this compatible with a ThinkPad?
Yes, it should be plug and play on your thinkPad

Does the numpad work when charging? Just wondering in case it runs out of battery and I need to use it while charging.
I don't know, I returned that one because of lag. It would go to sleep and then took several keys to wake up, so it was always missing the first few numbers typed.

Has anyone sucessfully paired with a Mac? It tells me to hit the key next to the shift key but there is no shift key. Can't get it to connect.
Please ensure you flip the switch to "On". If it still doesn't work, contact support.