Free Shipping Over $75
Hassle Free Returns

24 Months Warranty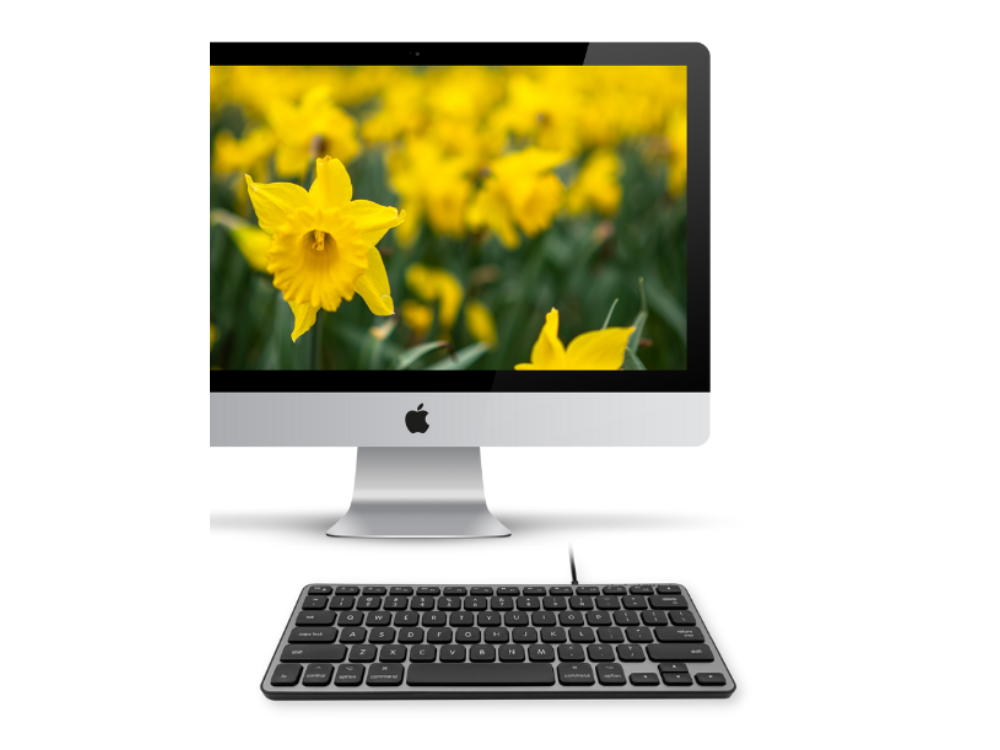 Small, but ready
Don't let the size fool you. A 78-key Mac specific layout and 13 shortcut keys will be able to help you complete any task.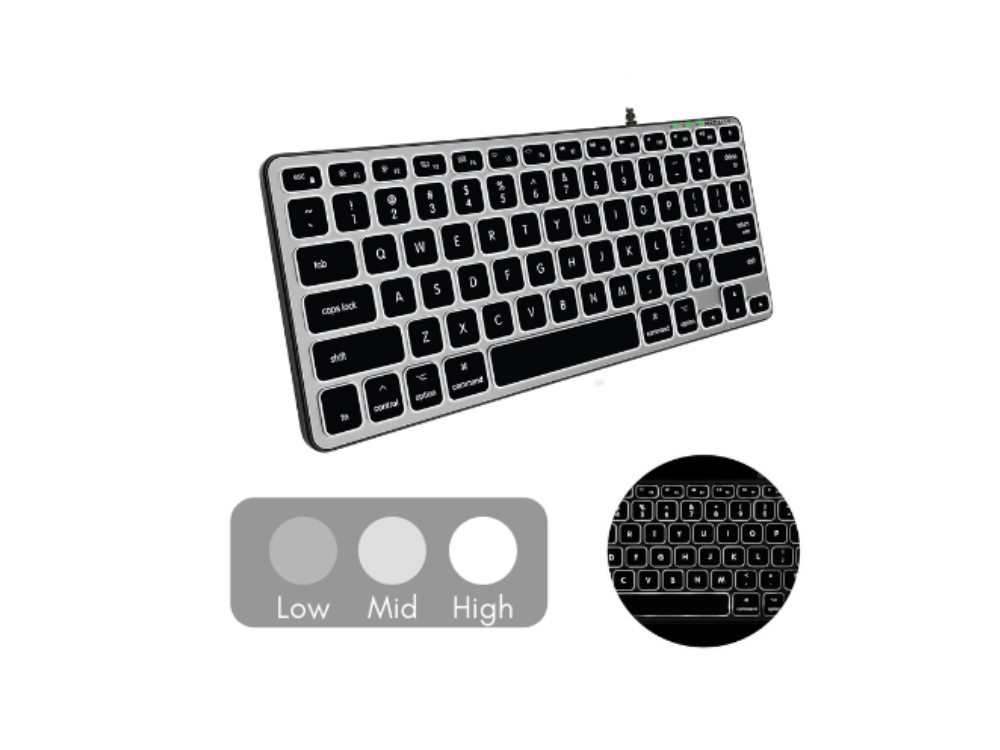 Easy to see backlit keys
Enjoy seeing your keys when you type regardless of your lighting situation. Crisp white LEDs with 3 brightness levels.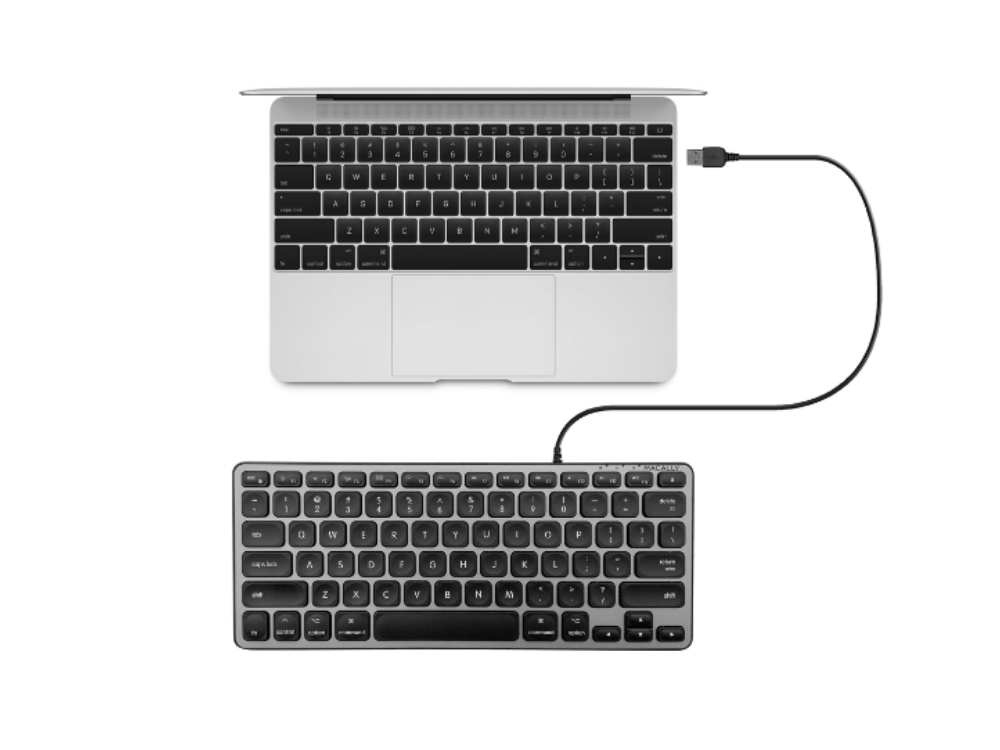 Space saving design
Perfect for minimalistic setups or if you are looking to save some desk space. Matches Mac devices perfectly.
Frequently Asked Questions
SYSTEM REQUIREMENT

Apple Mac Computers & Laptops
SPECS

• Dimensions: 11.2" x 4.6" x 0.9"
• Weight: 953g
• Connectivity: Gold Plated USB-A Wired (5.9ft)
• Compatibility: Mac
• White Backlighting
• LED Indicators
• 78-Key Configuration
• 13 Shortcut/Media Keys
• Tactile Scissor Switch Keys
FREQUENTLY ASKED QUESTIONS

What type of keyboard is this? when installing, my mac asks if this is jis, iso, or ansi?
If you're in America (and possibly certainly other countries?) it's ANSI ( ANSI stands for "American National Standards Institute").

Can the kickstand fold to let the keyboard lay flat or is it at a permanent angle?
It is at a permanent angle, there are no adjustable feet.

Does this keyboard have a Caps Lock indicator?
Yes, tiny lights in the upper right corner for power, cap lock, and fn lock.