Quiet & Responsive Keys
Quiet & Responsive Keys
22 keys for easy data entry
Arrow keys included
Scissor switches equipped
Effortless Bluetooth Pairing
Effortless Bluetooth Pairing
No drivers or software
Mac OS X v10.6 or later
30 feet signal range
Lasts 400 Hours Nonstop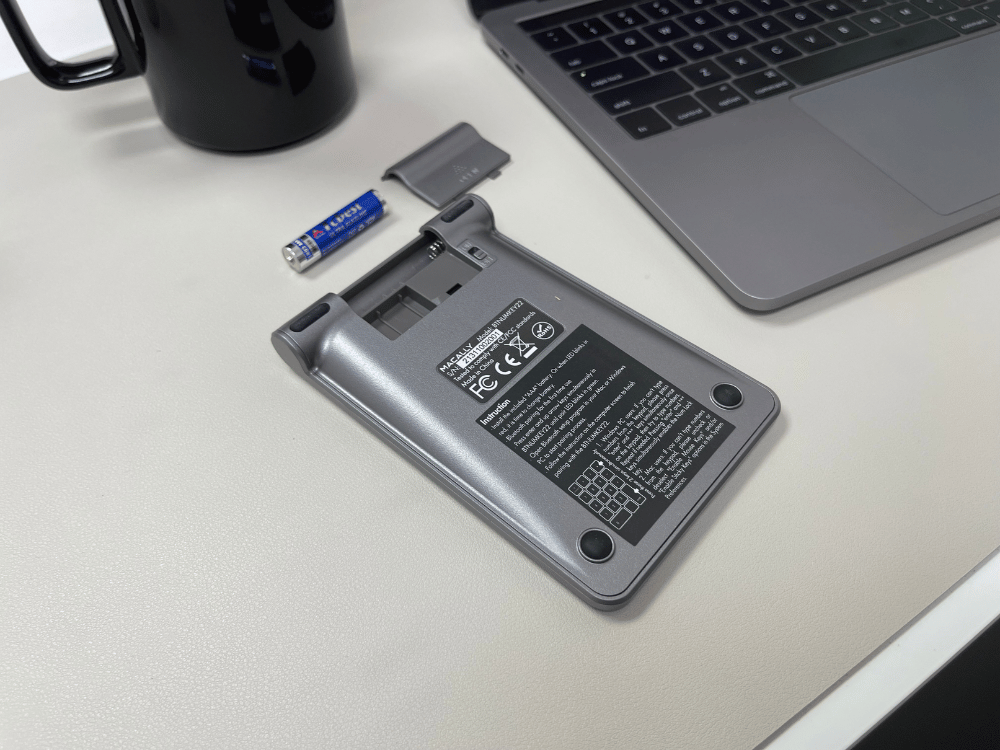 Lasts 400 Hours Nonstop
1 "AAA" battery included
Automatic sleep mode
Ideal for long work hours
Color: Space Grey with Black Keys
Included Battery: (1) AAA Alkaline Battery
Total Keys: 22 Keys (Clear, Equals, Divide, Multiply, Subtract, Add, Enter, Decimal, Arrows, & numbers 0-9 etc)
Dimensions (inches): 132 (H) x 90 (W) x 17 (D)
Weight: 104 grams (0. 2 pounds)
Bluetooth Reach: up to 30'
Design: Slightly tilted and sloped for relaxing hand placement.
Power LED Indicator: The Power LED Indicator is located on the top left corner of the keypad, which " green signifies that the keypad is on and connected to your device WORRY-FREE 
Yes, this work with USB ports (2.0 & 3.0), Mac OS X v10.6 or later, Windows 7/8/10(For example, computers such as Dell, HP, Macbook air, pro, Mac, Lenovo, Toshiba, Acer, Asus, compaq etc).
cmd + c, cmd + v and prtscrn all work for my mac
Unfortunately, it's not recommened to use bluteooth devices if your bluetooth is broken.
No, not manually with softare, however, you can assign within the game hotkey assign settings.
Yes, any PC, ChromeOs or Android device.