Smart Bedroom Charging Hub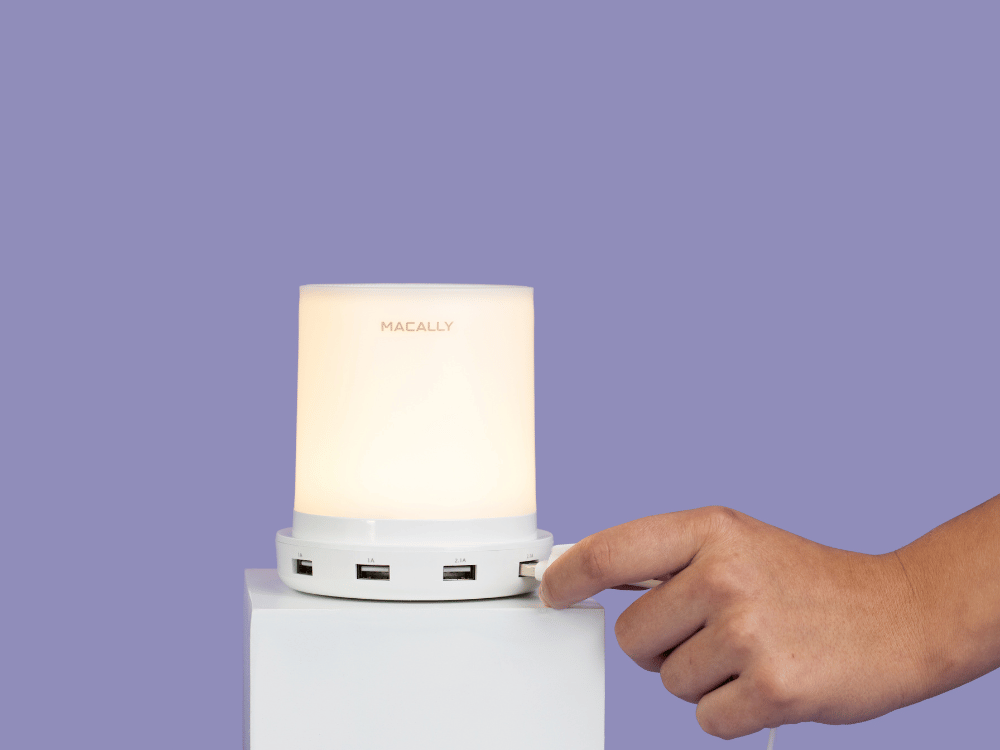 Charge Your Devices Quickly and Safely
Smart Bedroom Charging Hub
4 Smart IC USB ports for efficient charging
Compatible with smartphones, tablets etc
Protection from overcharging and short circuits
Touch Activated Lighting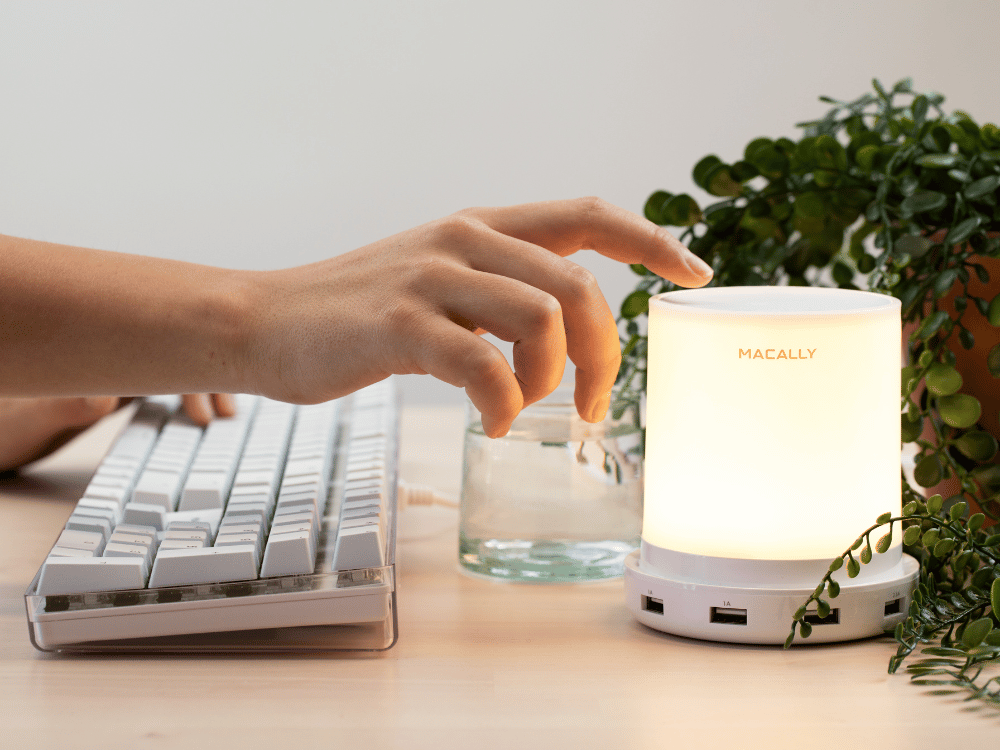 Effortless Lighting Control
Touch Activated Lighting
Easy-to-use touch control system
Tap to turn the lamp on and off
Switch between lighting modes with a simple touch
3 Dimmable Lighting Modes
Customizable Brightness for Every Situation
3 Dimmable Lighting Modes
3 levels of brightness: dim, mid, and bright
4 lighting modes: dim, mid, bright, and off
Cozy white lighting at 2700K for a warm ambiance
Perfect lighting customization for any situation
Material: Metal mash, acrylic and ABS plastic
Color: White, gray
Dimensions: 116 (H) x 105 (W) x 105 (L) mm
Weight: 278 g
Cable length: 6 ft /180 cm
AC input: 100-240V, 50-60 Hz
USB output: 2 x DC 5V/1A, 2 x DC 5V/2.4A
Lamp technology: LED
Wattage lamp: 2W
Yes, this works with any USB powered Mobile Device.
The AC Input for Table Lamp Function is 100-240V.
Thanks for your question. No, this lamp will not emit any light when off but still plugged in.
No, this is not a smart lamp. You plug it into a wall for power.
Hi, the LAMPCHARGE uses a "2-slot" straight style power cord.