Entertain Backseat Passengers
Ideal for Long Drives and Family Trips
Entertain Backseat Passengers
Avoid costly backseat entertainment systems
Great for keeping children entertained
Enhance comfort during long drives
Compatible with 5"-11" Screen Sizes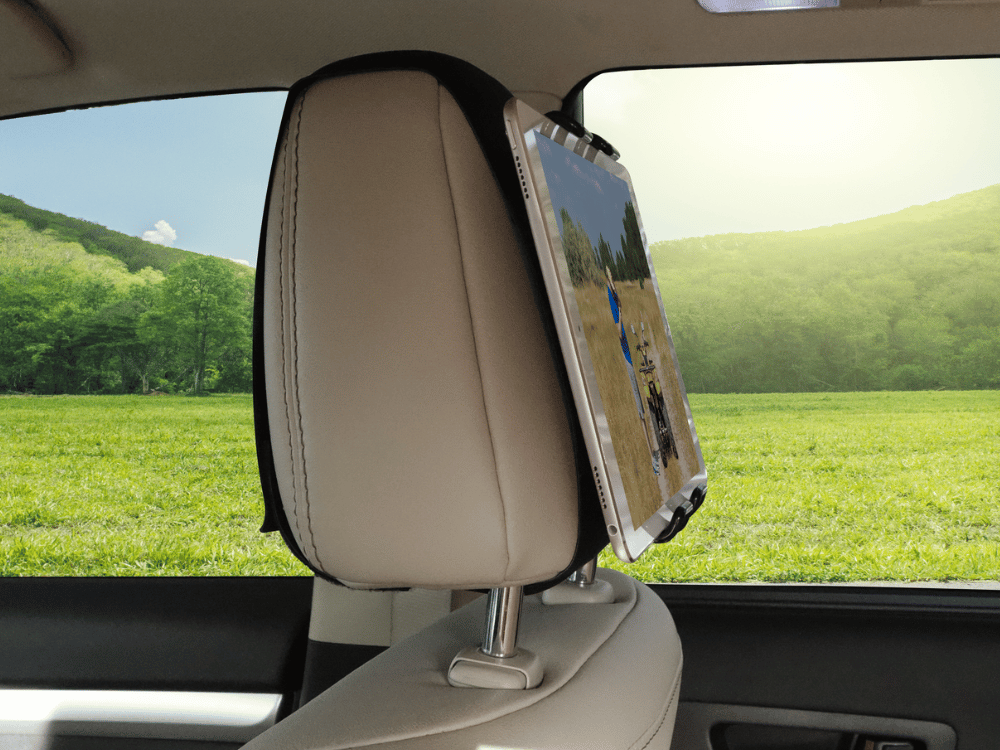 Universal Fit for Tablets
Compatible with 5"-11" Screen Sizes
Adjustable design for a wide range of tablets
Easy setup and removal
Universal compatibility for convenience
Adjustable Strap for Headrest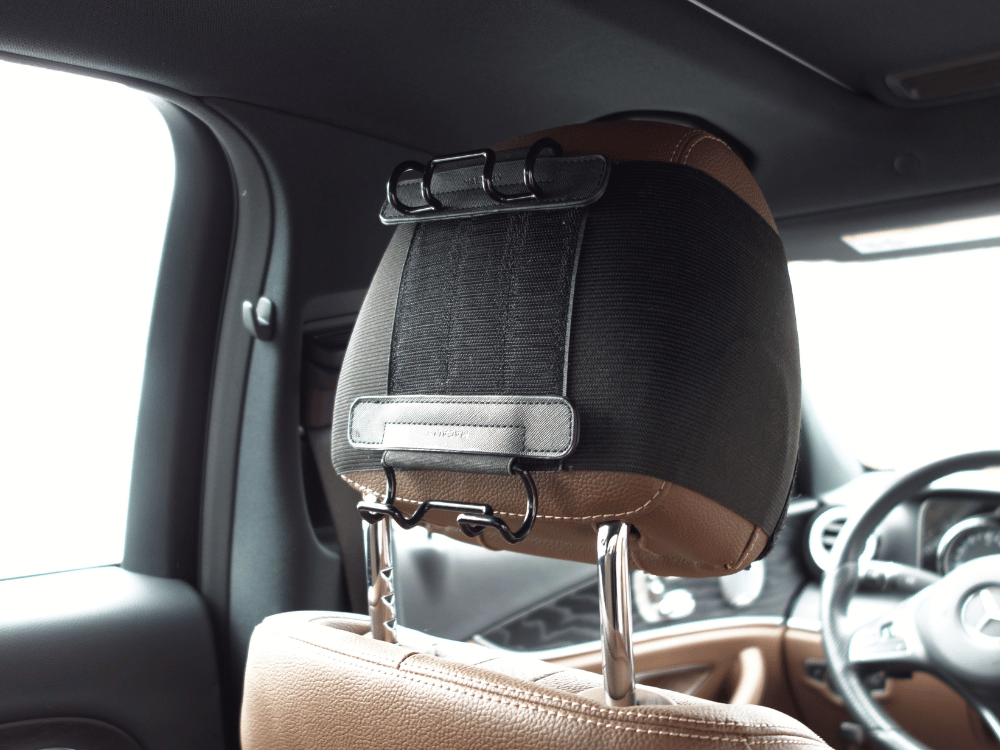 Secure Hold During Bumpy Rides
Adjustable Strap for Headrest
Quick attach/detach to the back of the headrest
Protects tablet from sudden jerks and sharp turns
Keeps the device safe from kicking feet
Measurements: 22" (35" stretched) x 5.75" x 0.06"
Weight: 0.30lbs
Made from stain resistant, elasticated Velcro® with repositionable clips to hold your tablet securely in place for both horizontal and vertical view
Grips firmly hold tablets and any other mobile device between 5"/13 cm and 8.75"/22,2 cm wide (Clamps remain clear of all ports and switches)
Adjustable Velcro® strap allows for quick and secure mounting to just about any car's headrest (Does not interfere with headrest functions and holds firmly in the roughest of terrain)
Easy to install and to detach so it can be moved between headrests or even between vehicles (no tools required)
Ideal for cars with headrest posts that are not accessible
Yes, this fits most headrests, Elastic Strap Stretches Between 22" - 35" and this is compatible with tablets 5" to 8.75" (in width).
Yes, it will work with cases.
No it's only one. The picture is just showing you the two different ways you can use it on a headrest.