Aluminum USB Wired Keyboard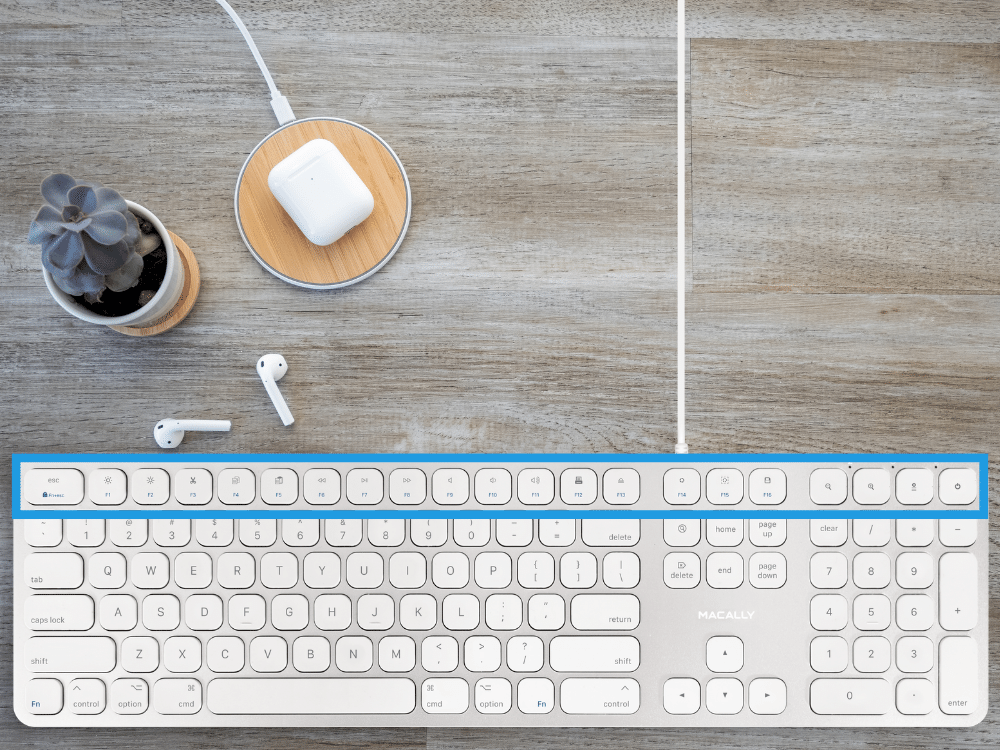 Sensitive & Responsive Touch
Aluminum USB Wired Keyboard
110 full size, quiet switches
21 preset Mac shortcuts
Slim-space saving design
2 Built-in USB Port Hub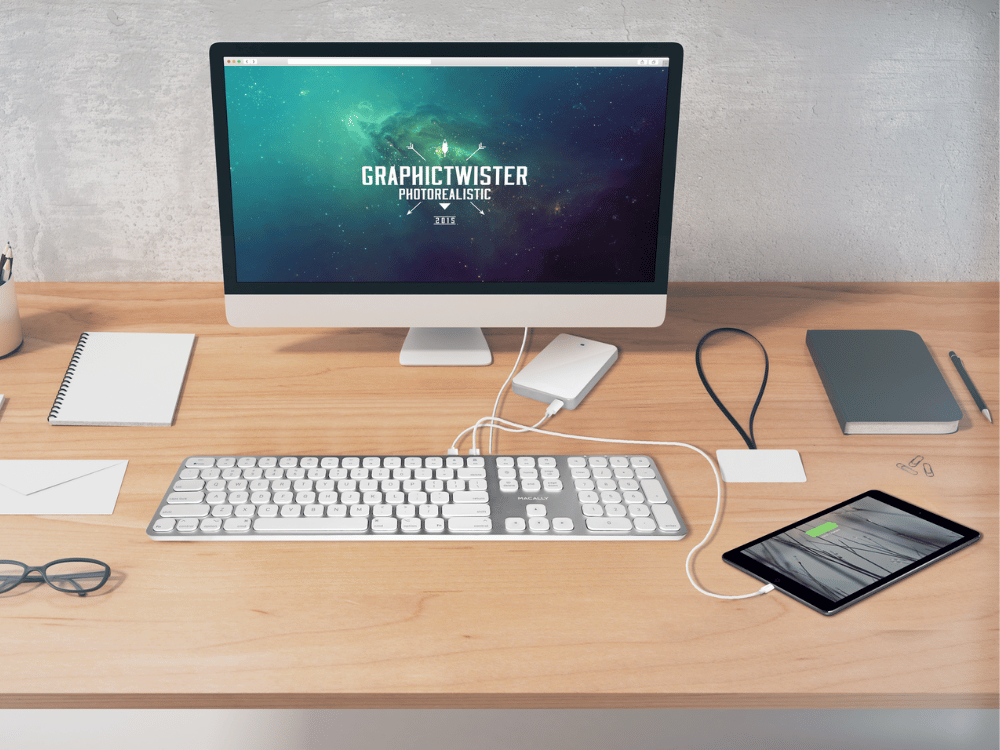 Connect Other Devices Effortlessly
2 Built-in USB Port Hub
Perfect for drives & wired mice
No driver or software needed
Function LED indicators
Easy Function Switching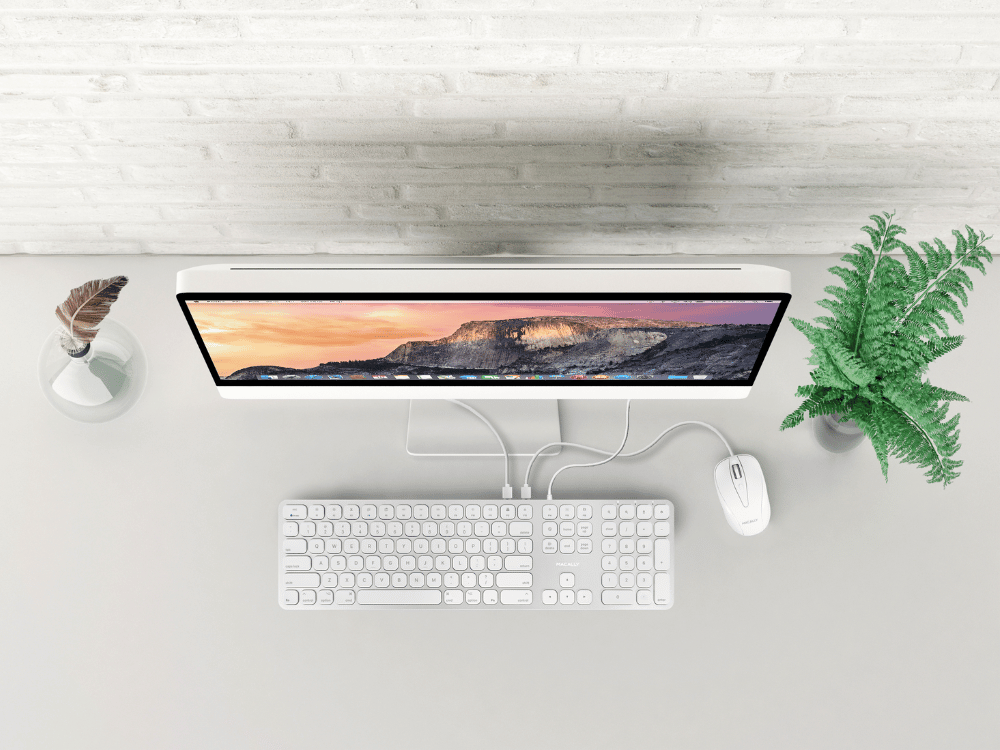 Boost Productivity with Shortcuts
Easy Function Switching
"Fn + ESC" for function lock
Ideal Apple keyboard replacement
Compatible with all Mac OS
Dimensions: .43 (H) x 17.04 (W) x 4.7 (D) inches
Weight: 1.0 lbs
5ft Wired USB-A
LED indicators for Num Lock, Caps, Lock and low battery
21 Mac Shortcut Keys
Total Keys: 110 keys
Scissor Switch Keys for Quiet and Smooth Typing
10° Tilt for Comfort with Anti-Slip Pad
Yes, this works with All Macs equipped with USB port, Mac OS X v10.6 to Mac OS X v10.13 and above.
Yes, it should, unless if your computer uses a different command.
They are similar. The only differences MLUXKEYA is thinner than the WKEYHUBMB.
Apple only allows us to duplicate certain "special function keys" and unfortunately the mission control shortcut isn't one of them. Please note that you can always use the "Control+up arrow" as an alternative for Mission Control.