The Ultimate Wired Keyboard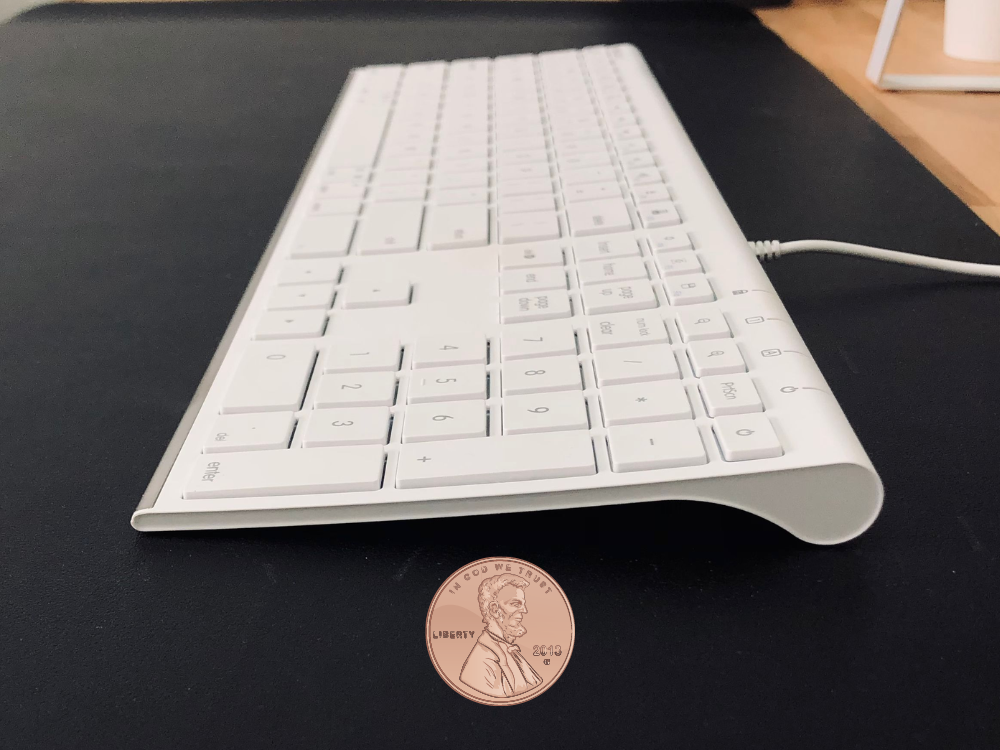 Upgrade Your Workspace With Style
The Ultimate Wired Keyboard
Sleek Apple-Like Design
As Slim As A Penny
No Latency Or Batteries
Compatible To Mac & PC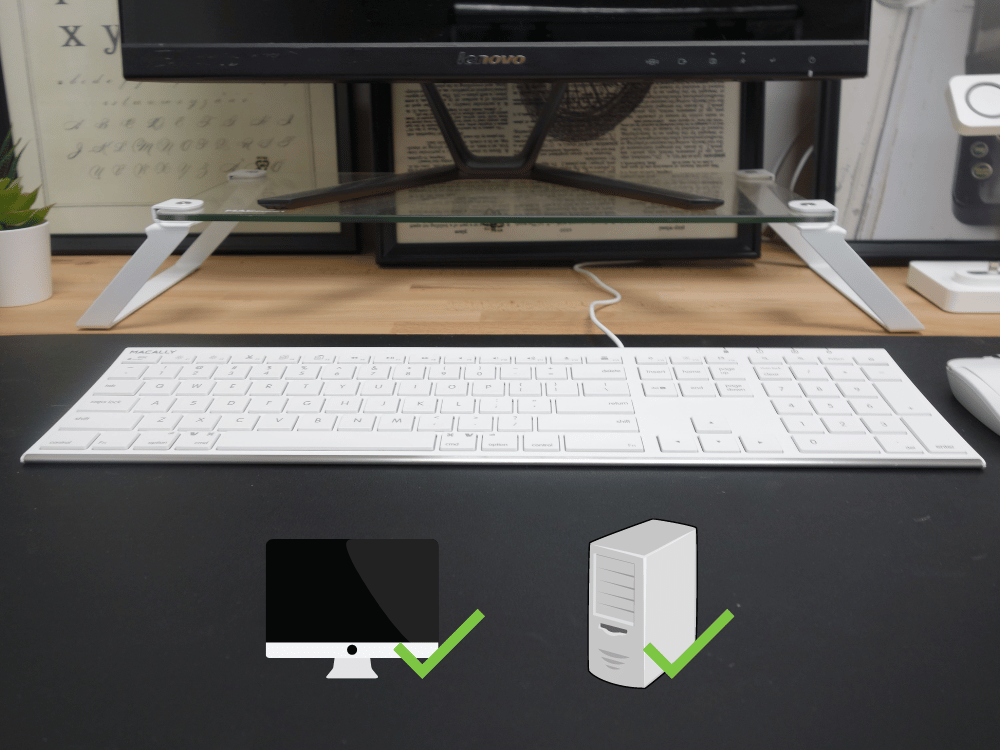 Compatible To Mac & PC
Plug & Play
No Software Or Drivers Needed
All You Need Is A USB-A Port
Designed Specifically For Mac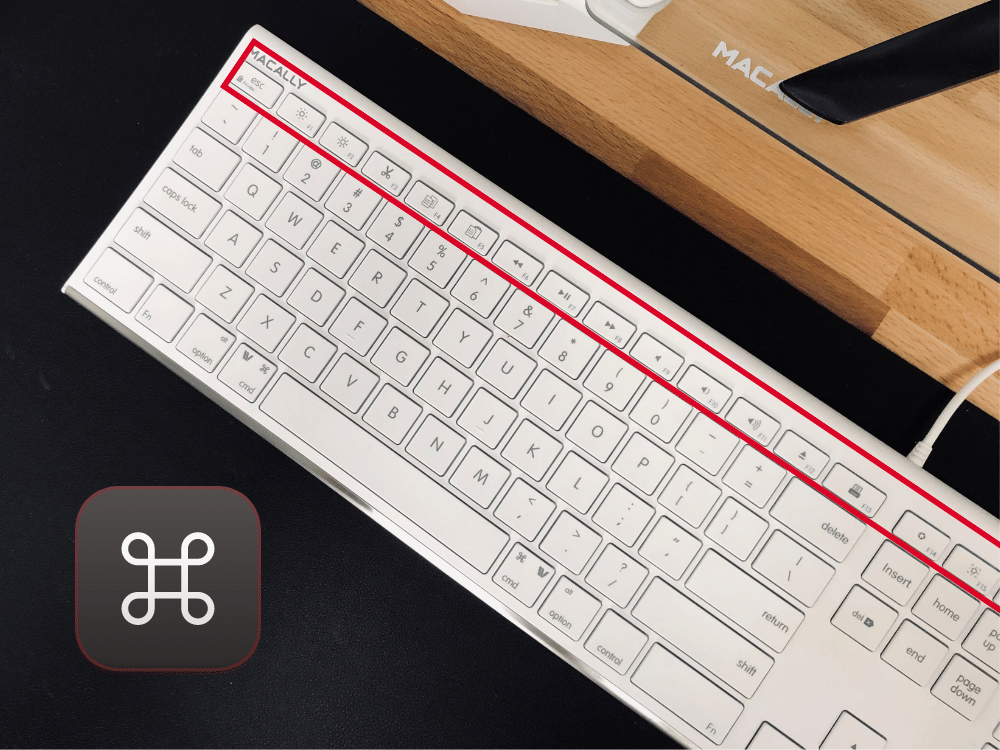 The Go-To Replacement For Apple Keyboards
Designed Specifically For Mac
20 Apple Shortcut Keys
Multimedia Works For PC & Mac
Operating System: Linux, Chrome OS, Windows, Mac OS
Dimensions: 4.5 x 0.4 x 17 inches
Weight: 1.1lbs
Cable Length: 5ft
No. It has a single USB cable that is hard-wired to the keyboard.
No, not manually with softare, however, you can assign within the game hotkey assign settings.
Yes, you can. We even have predefined shortcuts keys on the F-Row with Cut, Copy and paste on the keyboard as well.